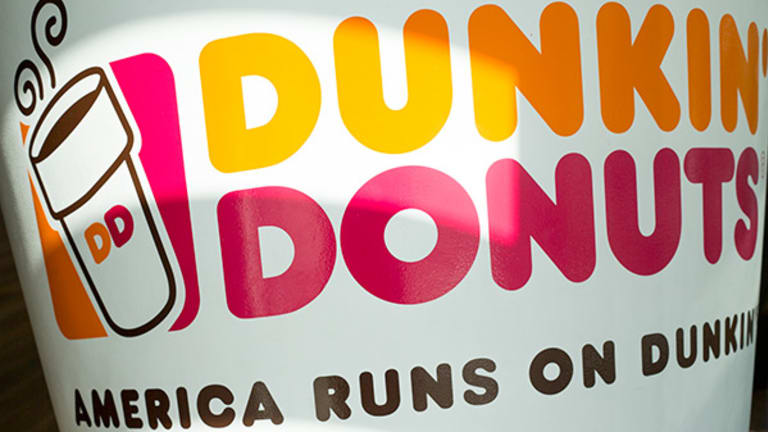 Amazon Web Services Now Dunkin' Brands' Cloud Infrastructure Provider
Dunkin wanted a system that is secure, available, and high performing.
Amazon.com (AMZN) - Get Amazon.com, Inc. Report said on Wednesday that its Amazon Web Services is now the cloud infrastructure provider for Dunkin' Brands (DNKN) - Get Dunkin' Brands Group, Inc. Report .
"Dunkin has completed the migration of its mobile applications, e-commerce websites, and key corporate IT infrastructure applications from on-premises infrastructure to AWS for increased scalability, reliability, availability, security, and reduced costs, and has improved the digital experience for Dunkin' Donuts and Baskin-Robbins guests," Amazon said.
Dunkin explained that it chose AWS as its mobile applications and digital properties are a critical way it reaches customers, Dunkin wanted a system that is secure, available, and high performing.
"We selected AWS as our cloud infrastructure provider for these key business applications due to the depth and breadth of the AWS services, and their experience in securely managing enterprise applications. AWS also provides us with redundancy to help us meet our goals of high reliability and availability, robust security and optimal performance for our applications, and the ability to quickly add capacity on demand when needed," Dunkin VP Infrastructure, Data Security and Privacy Santhosh Kumar said.
(What will move markets this quarter and how should investors position themselves ahead of time? Jim Cramer sat down with four of TheStreet's top columnists recently to get their views. Click here to listen to his latest Trading Strategies roundtable with them and read their advice for stocks, bonds, forex and gold.)