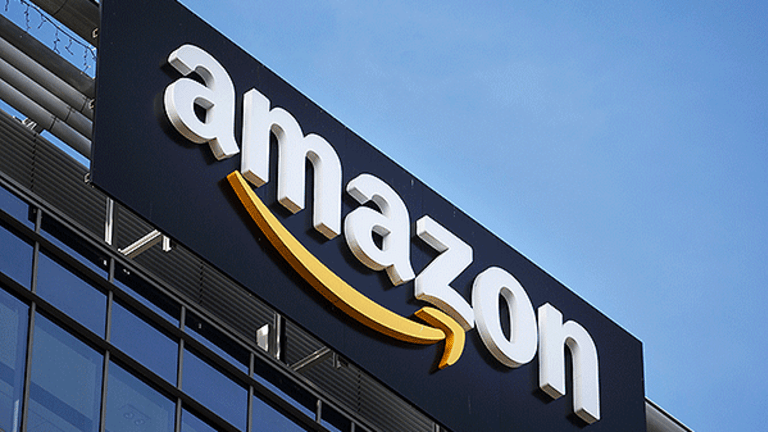 Amazon Could Easily Disrupt This Industry Next and Make a Ton of Money Doing So
There's no stopping the beast that is Amazon.
Amazon.com Inc. (AMZN) - Get Amazon.com, Inc. Report appears to be unstoppable these days.
On Tuesday, June 20, the e-commerce titan, often blamed for the downfall of brick-and-mortar retail rivals, announced that it is testing Prime Wardrobe, a system that will give its Prime members a one-week window to try on and return three or more clothing items for free.
The move, which may affect struggling retailers such as Macy's Inc. (M) - Get Macy's Inc Report and J.C. Penney Co. (JCP) - Get J. C. Penney Company, Inc. Report , comes after Amazon announced its blockbuster $13.7 billion plan to acquire organic grocer Whole Foods Market Inc. (WFM) last week. That move sent shares of Walmart Stores Inc. (WMT) - Get Walmart Inc. Report , Kroger Co. (KR) - Get Kroger Co. (KR) Report , and Costco Wholesale Corp. (COST) - Get Costco Wholesale Corporation Report , among others, plummeting.
Because of this frenzy of competitive activity, Loop Capital Markets analyst Anthony Chukumba expects no end to Amazon's reign.
In a note published on Tuesday, Chukumba said Amazon will likely now focus on selling furniture and appliances, an idea that has been circulating Wall Street since earlier this year, and that the company should start by acquiring RH (RH) - Get RH (Restoration Hardware) Report , formerly known as Restoration Hardware Holdings Inc., for $70 a share, higher than the $42-a-share price it placed on Whole Foods.
"Now that Amazon has shown a willingness to acquire traditional brick-and-mortar retailers, we believe acquiring RH could be a future possibility," Chukumba wrote.
Loop identified several similarities between RH and Whole Foods, making the deal seem likely, including that both companies appeal to a wealthier consumer, have strong brand names and a national footprint and have been underperforming lately, as Whole Foods has been fighting to keep activist investor Jana Partners LLC at bay.
Shares of home goods and furniture retailer RH have been under pressure recently as its heightened promotional activity has put strain on its margins and profits. Last year, RH shed 61.36% of its value.
Loop maintained its "hold" rating on RH stock, explaining that it's a "show me" story. If Amazon does acquire RH, Chukumba expects the deal to be 1.4%, or 15 cents, accretive to the consensus $11.43 2018 full-year earnings per share estimate for Amazon.
"To be clear, we do not think a potential Amazon takeover is a compelling reason to buy RH stock," Chukumba said. "That said, given the compelling strategic and financial rationale, we believe the possibility of such a deal could provide a 'floor' to RH stock - and thus, should give investors second thoughts about shorting it."
Shares of RH, which went public in 2012, dropped 0.88% to $53 in Tuesday's afternoon trading.
On May 27, RH closed on its acquisition of Design Investors WW Acquisition Company LLC, which owns the luxury bath and kitchen business Waterworks. The deal was valued at $118.4 million, according to a June 10-Q SEC filing.
Visit here for the latest business headlines.