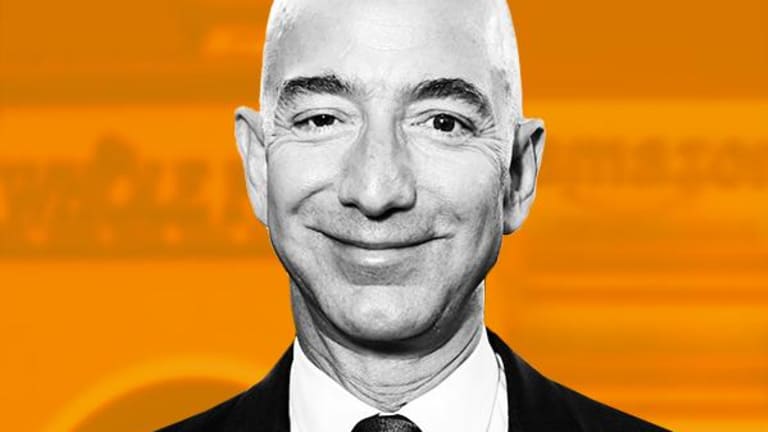 The company beloved for its low prices, Amazon.com Inc.  (AMZN) - Get Amazon.com, Inc. Report , just scooped up a company criticized for its high prices, Whole Foods Market Inc.  (WFM) , and the new combo makes for an interesting dynamic that should benefit the consumer. 
The $13.7 billion deal means that tech savvy Amazon now has full access to a traditional supermarket. With its vast trove of data on customers, Amazon should be able to bring down the traditionally higher-priced food items in Whole Foods, Tigress Financial Partners CIO Ivan Feinseth said. Good data analysis can tell companies how to better stock their stores to become more efficient. "Amazon is an expert in fulfillment and logistics, and those are two things that heavily weigh on prices," he explained. 
Part of the reason that Whole Foods has higher prices is because fresh, organic foods are also perishable, pointed out Kevin Quigg, chief strategist of ACSI Funds, which holds both Amazon and Whole Foods. The way to fix that is simply to sell more of those foods quicker by utilizing Amazon's huge and scarily fast delivery network. "With Whole Foods, Amazon basically bought a national chain of warehouses that are also profitable on their own," he explained.
Amazon's large delivery network also means that more people should get access to healthy foods, Feinseth pointed out. "An ongoing problem is that certain areas have a shortage of places to buy healthy foods, much less at a reasonable price," he said. "This could change that." 
Quigg noted that the grocery sector has been waiting for a disruptor like Amazon, much like the cable industry was waiting for Netflix (NFLX) - Get Netflix, Inc. (NFLX) Report and Amazon to disrupt it. "It's a huge win for customers because items will be less expensive and the experience will be more enjoyable," he added.
In summary, Amazon will likely combine its strengths -- data and fulfillment -- with Whole Foods' strengths, which are high-quality healthy foods and a physical space to let customers see and touch items before purchasing them.
Revamping brick-and-mortar stores instead of just focusing on e-commerce is important because e-commerce sales only accounted for 8.5% of retail sales in the U.S. for the 2017 first quarter.More importantly, the number one reason why the majority of people still prefer to shop in physical stores in 2017 is because they want to see, touch, feel and try out items before buying them, retaildive.com reported.
For millennials, they also crave the immediacy of being able to take an item home directly from the store instead of having to wait for it to arrive in their mailbox. According to the study, 62% of those in the age range between 18 and 24 claim taking items home immediately as a reason they shop in stores instead of online, vs. just 40% of shoppers age 65 and above. This is important because Amazon and Whole Foods both have a strong brand equity with millennials and need to make sure they're happy, Feinseth said. 
Amazon has already tested out this strategy of combining the best of online and offline shopping with its seven existing bookstores in the U.S, with six more set to open in 2017. Amazon Bookstore customers can touch the books in the store and flip through their pages, but they can also open their Amazon app in the store, click on the camera icon, take a picture of any book, and the app will bring up that book's page on Amazon's online store. If a customer decides to purchase the book, he or she can scan a QR Code through the Amazon app at the register to pay for it. 
In addition, Amazon stocks these bookstores based on its online data that shows which books are both popular at the moment and highly rated by customers.
While it might seem strange for the e-commerce giant that is known to have put the former Borders bookstore out of business, to now reverse and invest in multiple brick-and-mortar locations, it makes a lot of sense, Feinseth said. In fact, Chinese e-commerce giant Alibaba (BABA) - Get Alibaba Group Holding Ltd. Sponsored ADR Report has been doing the same thing in China and may have inspired Amazon to purchase Whole Foods, he said. 
"This is a total validation of our strategy," said Alibaba Head of External Affairs Brion Tingler in a statement to the deal.

Alibaba already has a solid presence in the China supermarket scene, with a 32% stake in Sanjang Shopping Club Ltd. and an 18% stake in the Lianhua Supermarket chain held by Shanghai-based Bailian Group, which Alibaba formed a strategic partnership with in February to help the retailer increase sales with the use of big data.
Alibaba is now running multiple brick-and-mortar China-based supermarkets that utilize two-thirds of their space for traditional retail needs and one-third of their space as an omnichannel fulfillment operation, Alibaba vice chairman Joe Tsai told TheStreet earlier this week. The stores are doing 15,000 orders online per day. "That's really made the retail space more efficient, or increasing the sales-per-square-food of this retail space," Tsai said. 
While Whole Foods' revenue has been increasing since 2012, but its revenue growth has decelerated from 15.7% in 2012 to just 2.2% year-over-year growth to $15.7 billion in 2016, according to a chart from eMarketer. It's up to Amazon to do to Whole Foods what Alibaba has already been doing to supermarkets in China. 
Whole Foods' shares rose 29% to $42.49 on Friday afternoon. Amazon was up 2.7% to $990.57.
Editor's Pick: This article was originally published at 11:18 a.m. ET and has been updated with additional commentary.