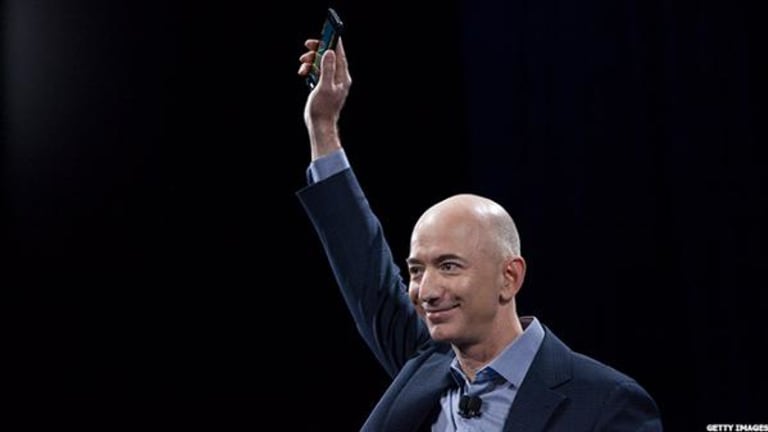 Amazon's Jeff Bezos Has the Biggest Biceps in Silicon Valley, This Photo Blowing Up Twitter Shows
Pretty impressive.
With Amazon's (AMZN) - Get Report stock price up 35% this year and competitors crumbling around the tech giant, why shouldn't CEO Jeff Bezos enjoy some time in the gym. 
In fact, he may be spending a good deal of time hitting the weights and sucking down whey protein. A photo of a ripped Bezos walking around the Sun Valley conference exploded on social media this weekend. The 53-year old Bezos looks one part Sylvester Stallone one part tech executive internally plotting to crush every single retailer alive. Obviously, Twitter had its fun with this one. 
Hat tip Bezos' trainer.
On another topic, here is what an ex-Amazon employee told TheStreet about Bezos' plan for Whole Foods (WFM) .
Don't miss these stories on TheStreet:
Walmart Is Going to Kick Amazon's Teeth In, so Don't Be Surprised When It Happens
Tesla Reveals Huge Service Plan So It Could Handle 500,000 Model 3 Cars on the Road