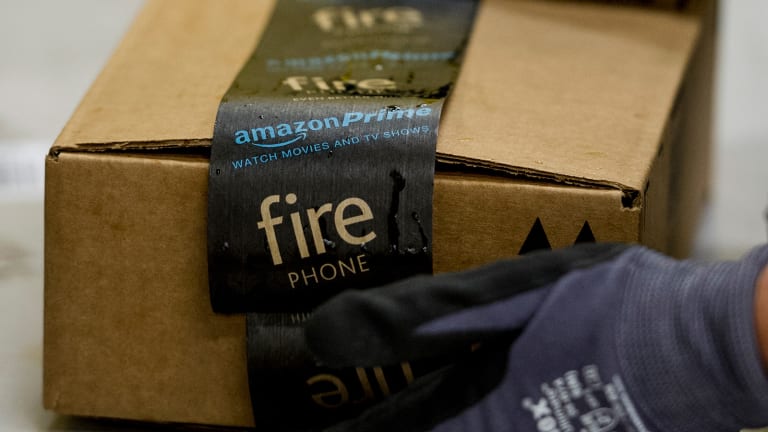 Amazon Plans to Offer Free One-Day Shipping With Prime Memberships
Amazon plans to ramp up the new one-day shipping standard throughout 2019.
Amazon plans to ramp up the new one-day shipping standard throughout 2019.
If you thought two-day shipping was fast, you ain't seen nothing yet according to Amazon. 
On its first-quarter earnings call, Amazon (AMZN) - Get Report executives said that it plans to introduce free one-day shipping for Amazon Prime members, cutting in half the standard free two-day shipping available for most purchases. Shares were up 0.83% in after-hours trading after Amazon beat earnings estimates by a wide margin. 
Amazon CFO Brian Olsavsky told investors that the goal is to evolve the free two-day shipping program into one day, and that "we'll be building this capacity through the year in 2019."
He declined to specify whether the one-day capacity would be ready for the holiday season in 2019, but said that investors can expect a further progress report at the end of the second quarter. Amazon also issued its second-quarter guidance to reflect investments in this effort, noting that the guidance assumes $800 million in spending related to the one-day shipping initiative. 
Amazon does not regularly disclose how many Prime members it has, but the research group Consumer Intelligence Research Partners estimated earlier this month that there are 103 million Prime members in the U.S.
Olsavsky added that ramping up the program will require "using all of the available levers we have," -- activating Amazon's own logistics and transportation capabilities, as well as engaging its third-party shipping partners, which include the USPS and UPS (UPS) - Get Report . He said the rationale behind the one-day shipping transition was simple: That the combination of price, convenience and selection will make the effort "groundbreaking" for Prime customers.
For investors, the free one-day shipping plans were one intriguing detail in an overall positive report. 
"Revenues came in as expected, but the big surprise of the quarter was Amazon's large beat on profit, with the impressive growth of AWS, subscriptions and advertising helping boost margins," said Brian Pirri, Principal at New England Investment & Retirement Group.
Amazon shares are up 23.5% year-to-date. 
Amazon is a key holding in Jim Cramer's Action Alerts PLUS charitable trust.