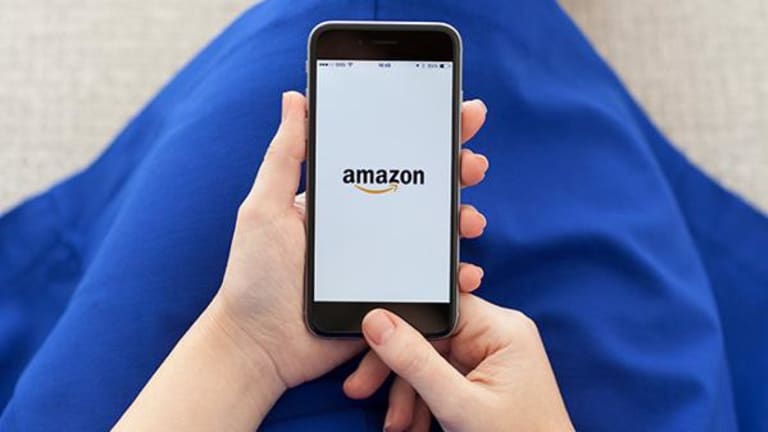 It's official. Amazon (AMZN) - Get Amazon.com, Inc. Report now collects a sales tax on purchases in every U.S. state.
On Saturday, the four remaining states where consumers still got the benefit of not having to pay a sales tax on Amazon items now do. Those states are Hawaii, Idaho, Maine and New Mexico.
While Robert W. Baird analyst Colin Sebastian said he doesn't foresee this having a major impact on Amazon, the e-commerce giant will face a "modest short-term impact on volumes, especially high-ticket items" in states that carry higher taxes, such as Idaho that charges a 6% tax on purchases.
Still, Sebastian said, "we expect minimal impact on Amazon from adding the last remaining states to where they collect taxes."
"Perhaps 10 years ago avoiding sales taxes was a bigger reason for shopping on Amazon but today it's more about convenience, selection and service," Sebastian continued.
And to be convenient, Amazon needs distribution centers everywhere.
It was ruled in the 1992 Supreme Court case, Quill Corp. v. North Dakota, that every "retailer maintaining a place of business in the state" must "collect the tax from the consumer and remit it to the state." The ruling provided a loophole for e-commerce giants like Amazon, which allowed it to dominate price wars by not collecting a state sales tax - a sore point for many bricks-and-mortar retailers already being pummeled by online competition.
Check out the growing list of struggling retailers who are closing massive amounts of stores.
Since its founding, Amazon has maintained that it would fight having to collect sales taxes. But, as it expands and pushes faster and more convenient ordering and delivery services to its Prime members especially - who enjoy free next-day shipping - it must have plenty of operating facilities to fulfill orders.
Stefan Weitz, chief product and strategy officer at Radial Inc., told TheStreet that consumers likely care more about quick delivery than an increase in prices.
"Being able to offer faster delivery at a lower cost to themselves will more than offset the impact from the 5% to 10% price increase consumers will receive," Weitz said. "What consumers ultimately want is convenience."
Still, Amazon found one way to provide a loophole to customers. Items sold by third-party vendors on Amazon carry no sales tax.