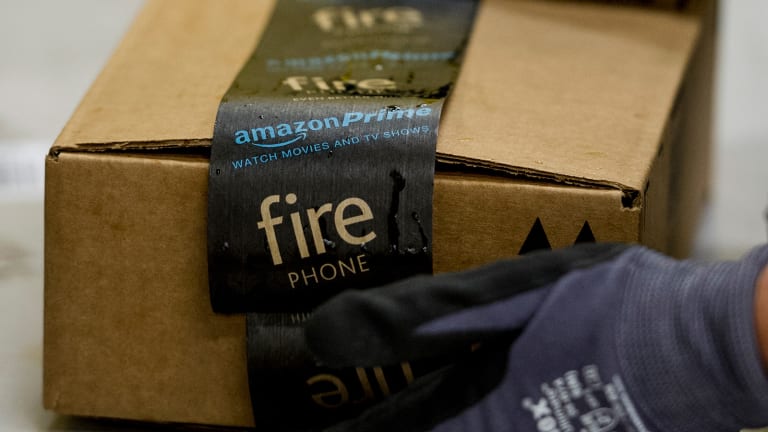 One of my 2018 Amazon.com (AMZN) - Get Amazon.com, Inc. Report predictions -- that Prime would see a price hike -- just partly came true. And it wouldn't be altogether shocking if it went from being partly to completely true by year's end.
This morning, Amazon announced that the price for a U.S. Prime subscription paid on a monthly basis would be rising by $2 to $12.99 per month, or nearly $156 on an annualized basis. For now, however, the price of an annual Prime membership, which was last hiked in early 2014, remains at $99.
Clearly, Amazon is trying to motivate Prime members on monthly subscriptions to switch to the annual plan, which likely has less churn and (since credit cards are billed just once each year) carries lower payment-processing costs. Those who do so will effectively be getting 12 months of Prime for the price of less than eight, based on the new monthly rate.
It's probably not a coincidence that this move was carried out shortly after the holiday season, when Amazon likely saw quite a few people sign up for monthly Prime plans. In its annual holiday sales PR, Amazon said "more than four million people started Prime free trials or began paid memberships" during one week alone of the holiday season.
Moreover, while Amazon doesn't break out its total number of Prime members, let alone how many people are on monthly plans relative to annual plans, the rapid growth seen in the company's subscription revenue suggests it could have quite a few monthly Prime subscribers on its books. Amazon's "subscription services" revenue, believed to be dominated by Prime, grew 59% annually in constant currency in Q3 to $2.44 billion, and has totaled $8.7 billion over the last four reported quarters.
Last February, Re/code's Jason Del Rey observed that Amazon's various disclosures about Prime member growth suggested it had at least 66 million members globally as of the end of 2016. Meanwhile, research firm CIRP's Q3 survey data has suggested there are 90 million Prime members in the U.S. alone, but this figure appears to include multiple family members relying on the same Prime subscription. In recent months, Prime has benefited from strong uptake in Europe and India, as well as from the arrival of discounted plans for U.S. consumers relying on food stamps or other government-assistance programs.
The big question is whether today's monthly price hike paves the way for an annual hike. Considering how long it has been since we last saw the annual fee get hiked, how much Prime's offerings have grown since then, how large of a price difference now exists between the monthly and annual plans and how hooked many Prime members are on the service, it certainly wouldn't be very surprising.
CIRP's Q3 survey indicated that the average U.S. Prime member now spends about $1,300 per year on Amazon. That's up from $1,200 a year earlier, well above the $700 spent on average by non-Prime members and equal to 13 times the cost of an annual plan. The survey also showed that over 70% of U.S. Prime members said they will "definitely" renew their plans, and that 95% will either definitely or "probably" do so.
Meanwhile, Prime delivers quite a lot more than it did at the time of the 2014 price hike. In addition to providing a much larger selection of items eligible for free two-day shipping, Prime now offers (among other things) free same-day delivery for a number of items, access to the Prime Now rapid-delivery service, a larger Prime Video library and access to the Prime Music, Prime Reading, Twitch Prime and Prime Photos content services. In addition, Prime will soon become Whole Foods' rewards/discount program.
It's hard to imagine a large percentage of Prime members walking away from all this in the event a moderate price hike for the annual plan -- say, to $119 per year -- is announced. At such a price point, the service would still arguably be cheap enough for many consumers to deem it (in Jeff Bezos' words) "irresponsible" not to be signed up.
However, if Amazon does plan to make such a move this year, it probably won't happen over the next two or three months. The company will likely want to give those signed up for the monthly plan some time to sign up for a year of Prime at $99, and it might also want to get a good read on the effects of the monthly price hike before deciding just how to proceed with an annual hike.
But that still leaves plenty of time between now and the 2018 holiday season to carry out a price hike that would provide Amazon hundreds of millions in additional annual gross profit, and (provided Amazon doesn't go overboard) probably wouldn't cause huge cancellations.
More of What's Trending on TheStreet: