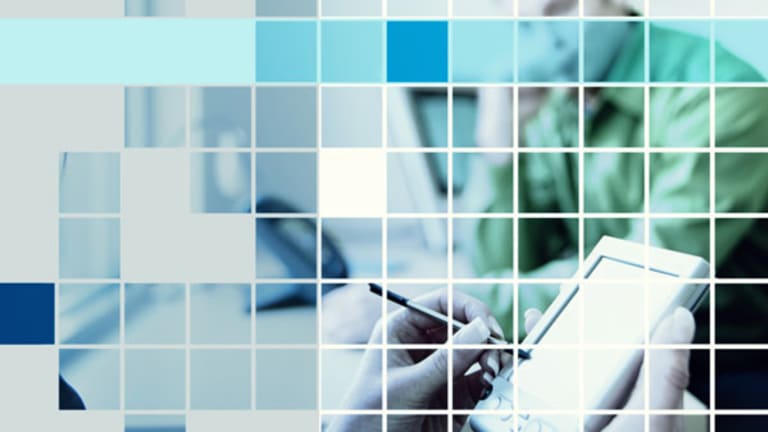 Amazon Isn't Netflix
Amazon and Netflix post-earnings fall-out may be similar, but the two companies are nothing alike.
NEW YORK (
) --
Amazon
(AMZN) - Get Report
is nothing like
Netflix
(NFLX) - Get Report
.
Despite a similar after-hours massacre following their third-quarter reports and blurry outlooks that could turn out to be losses, Amazon's business isn't broken like Netflix.
Amazon's profit miss, thinning margins and disappointing fourth-quarter outlook are solely products of the company investing in expansion and seem to have little to do with its customers.
In fact, active customers increased by 26% during the quarter to 152 million, which is the fastest growth since early 2004.
"We believe active customers are a strong indicator of the underlying health of the Amazon platform," Bank of America Merrill Lynch analyst Justin Post wrote in a note.
And fundamental demand, though slowing, remains sound with unit growth at 53%.
There are also some early indications that its investments are paying off, with U.S. media sales growing 21% to $4.15 billion. Amazon also said it is adding 17 new fulfillment centers in 2011, compared with its prior plan of 15.
In fact, the money Amazon is investing in the Kindle Fire, fulfillment centers and its web services, are expected to only build customer loyalty.
Kindle Fire users will receive one month free of Amazon Prime, a tactic used to get more people to sign up for the $79-a-year service. Amazon Prime members receive free two-day shipping, as well as access to about 12,000 (and growing) streaming movies and television shows.
Currently, Amazon Prime boasts about 12 million members who buy four times more merchandise from the e-commerce giant than the regular shopper, according to ChannelAdvisor, an e-commerce business software firm.
B of A's Post estimates that an active Amazon shopper spends about $115 per year on media and that tablet users will spend about 50% more on books, movies, music and games. This could add about $60 a year in annual media sales per Fire customer.
While Netflix, in comparison, beat third-quarter estimates on both the top and bottom line, its domestic subscribers base is waning following several strategic blunders. Higher subscription rates, the upcoming removal of Liberty Starz content and the company's hasty move to split the business and subsequent abandonment of that plan, have all led to irate subscribers who have lost confidence in the brand and its leader Reed Hastings.
Netflix ended the third quarter with 23.8 million domestic users, below its revised forecast of 24 million U.S. subscribers. And subscriber attrition isn't expected to wane, with Netflix foreseeing domestic subscribers dropping to between 20 million and 21.5 million in the fourth quarter.
Like Amazon, Netflix is also unsure of its profitability in the near-term because of investment in international growth. Content costs are also pressuring the bottom line, as the company looks to acquire new, relevant, movies and television shows.
The problem is, with consumers not backing them up, there is significantly less certainty that its investments will pay off.
Netflix also has several new competitors entering the market (including Amazon). With sentiment as low as it is, it is highly likely even more subscribers will jump ship when a viable alternative comes along.
Yes, both companies are in a transitory stage, but one (Netflix) is doing so out of a necessity, while the other (Amazon) is doing so to stay ahead of the curve.
-
Reported by Jeanine Poggi in New York.
Follow TheStreet.com on
and become a fan on