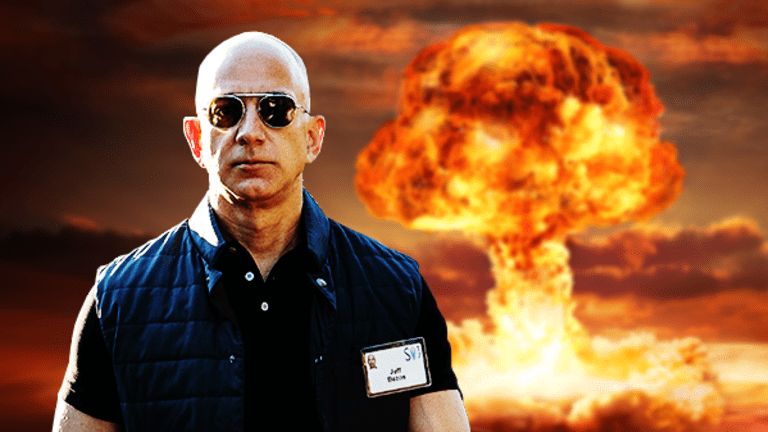 Amazon Unleashes New Assault On Grocery Stores Like Costco
Amazon continues to be relentless on price. In a new note, one analyst has firsthand evidence of Amazon taking the fight to grocery stores.
Armed with its organic food prize Whole Foods, Amazon (AMZN) - Get Free Report is all in on getting your weekly grocery budget. Look out Costco (COST) - Get Free Report and Kroger (KR) - Get Free Report . 
At least that is the broad brush takeaway via a new note from Wolfe Research's Scott Mushkin. According to Mushkin's analysis, Amazon recently slashed prices on groceries for Prime members in a bid to gain market share. 
"The company recently rolled-out a special discount for its Amazon Prime credit card holders to save 15% on grocery orders through September 22nd, significantly more than the 5% that card holders regularly receive. Post the closing of the Whole Foods merger, Amazon appears to be re-doubling its efforts to grow its market share in the $1 trillion-plus market for everyday consumable items. In traditional Amazon fashion, the company is using aggressive pricing to entice customers to use its services. Our expectation is that Amazon will become increasingly active with its Whole Foods and Amazon Fresh offerings through further integration of the two and additional discounts. Amazon, upon the close of the Whole Foods transaction, indicated that it was moving quickly to integrate Whole Foods' POS system into AMZN's infrastructure so that it could provide an enhanced benefit for Prime members shopping WFM stores. We would anticipate the debut of at least a preliminary program by the upcoming holidays. This further underscores the unprecedented changes taking place in the consumables industry, which are only likely to accelerate over the next 12-24 months, and we continue to believe investors need to avoid most equities in the sector."
Mushkin included a screen grab of the discount.
More of What's Trending on TheStreet: