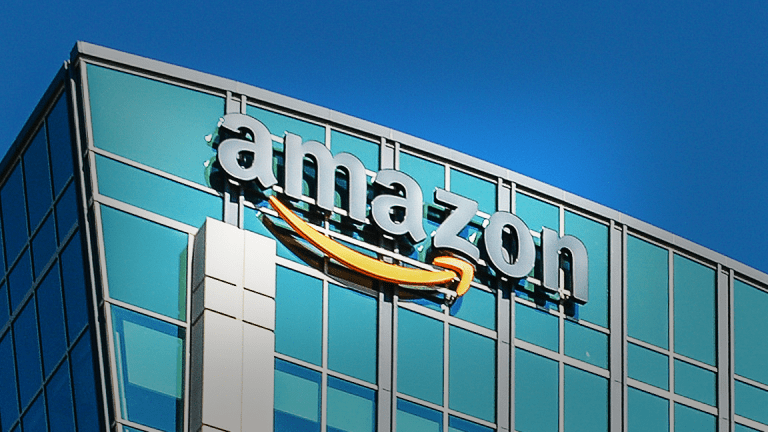 Amazon Officially Has 238 Cities to Choose From for Its Coveted HQ2
The tech giant says it received proposals from 54 states, provinces, districts and territories across North America.
Cities across the U.S. seem to be working themselves into a frenzy in order to house Amazon's (AMZN) - Get Free Report second headquarters, HQ2.  
Amazon said on Monday that 238 cities and regions have submitted proposals to become the site of its next headquarters. The tech giant has published a map of North America that shows the 54 states, provinces, districts and territories that made a bid before Thursday's deadline. Places as far north as Alaska and as far south as Hidalgo, Mexico have submitted bids, including the majority of U.S. states. Not every state submitted a bid, however --  Montana, Wyoming, North Dakota, South Dakota, Arkansas, Hawaii and Vermont were among those who didn't have a city bidding on the project.  
Updated from Oct. 21 with additional information.
HQ2 is expected to cost more than $5 billion and will create as many as 50,000 jobs over the next two decades. Amazon said it's hoping that its second headquarters will be located in an urban or suburban area with more than one million people, access to public transit and in a community that "thinks big." 
Moody's Analytics recently released a list of the top 10 metro areas that it believes are the best fit for Amazon and called Austin, Texas its number one pick, but dozens of cities have made their own case, albeit in some strange ways. 
Not long after the project was announced, cities including Philadelphia, Dallas and Chicago readied to submit their proposals. As the weeks went on, however, communities started doing stranger and stranger things to try and woo Amazon. Tuscon, Arizona delivered a giant, 21-foot cactus to Amazon CEO Jeff Bezos. Birmingham, Alabama planted huge Amazon delivery boxes around the city. Kansas City, Missouri's mayor reviewed 1,000 Amazon products. And Frisco, Texas offered to build its city around Amazon.
And that isn't even the craziest thing cities are doing:
On Wednesday, New York City mayor Bill de Blasio said he'd make several landmarks and venues light up in "Amazon Orange" to inspire the company to consider the Big Apple. That same day, he was quoted at a town hall meeting calling Amazon "destructive to communities." Go figure. 
Many city officials produced high-quality videos showing off why their hometowns would be a good fit, with a lot of of them recycling the same Amazon Prime-centered puns and jokes riffing on Amazon's Alexa. Irvine, California billed itself as the "one-click" HQ2. Trinity Groves, Texas even deployed actor Luke Wilson to stump for the city. 
Others are taking more serious measures to appeal to Amazon. New Jersey offered $7 billion in potential state and city tax credits should Amazon decide to house its headquarters in Newark. California's governor said Amazon could claim at least $300 million in tax credits and other incentives, while a California assemblyman has drafted a bill that could offer Amazon $1 billion in tax breaks over several years. 
Arkansas' capital city grabbed headlines on Wednesday when it announced it was abandoning its efforts to woo Amazon. The city of Little Rock had earlier taken out a full-page ad in the "Washington Post" (which is owned by Jeff Bezos) and flew a banner over Amazon's Seattle headquarters that said "Hey Amazon, it's not you, it's us." Last month, Little Rock Mayor Mark Stodola said he would be submitting a bid, but the city later reconsidered, saying it couldn't meet the criteria for HQ2.
It's worth noting that Amazon rival Walmart's (WMT) - Get Free Report headquarters is just a stone's throw away from Little Rock in Bentonville, Arkansas. 
"Amazon, you've got so much going for you, and you'll find what you're looking for, but it's just not us," the city wrote in a letter.
More of What's Trending on TheStreet: