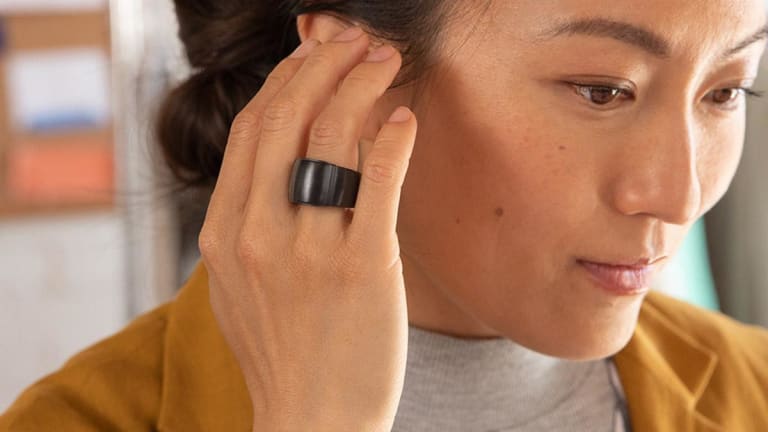 With Growing Echo Lineup, Amazon Aims to Put Alexa Everywhere
Amazon extends its dominance of the smart speaker market with a range of new Echos and other devices, but the benefits to Amazon's bottom line aren't yet clear.
Amazon extends its dominance of the smart speaker market with a range of new Echos and other devices, but the benefits to Amazon's bottom line aren't yet clear.
Amazon (AMZN) - Get Report is aggressively building out its Echo and Alexa ecosystems with a range of new devices.
At an event on Wednesday, the tech giant took the wraps off a number of new Echos, including some surprising iterations on the popular smart speaker lineup. It also announced updates to Ring, its home security devices, a new Eero system, and more. Amazon shares closed 1.53% higher to $1,768.33.
Building upon last year's hardware event, when Amazon announced a dizzying array of Alexa-enabled appliances such as a voice-activated microwave, some of the highlights this year included new devices for the home. As had been widely expected, Amazon revealed a high-end Echo speaker, called Echo Studio, that delivers premium audio quality in the mold of Sonos and retails for $200.
Other Echo updates included the Echo Flex, a tiny, $25 Echo that plugs directly into any wall outlet and comes with a USB port. Amazon also rolled out Echo Buds, a connected earbuds product that stacks up as a competitor to Apple's Air Pods, and Echo Loop, a smart ring. Unsurprisingly, the wearable products include the ability to use Alexa, and the $130 Echo Buds also come outfitted with Bose-quality audio.
In addition to Loop and Buds, Amazon also surprised many onlookers with $180 Echo Frames, a smart glasses product that's also activated through Alexa. At least for the time being, that will be available only through Amazon's Day One program, which allows a select group of early adopters to buy the first version of a product.
"I believe the most important devices announced were the more personal, wearables like Echo Loop, Frames and Buds," said Patrick Moorhead, president at Moor Insights & Strategy. "Amazon missed the smartphone era, and if these devices are successful, consumers will have pervasive Alexa."
The new Echos were accompanied by a few updates to Alexa, including expanded privacy controls, new developer tools, integration with select General Motors vehicles, and the ability to add the voice of actor Samuel L. Jackson to your Alexa devices for 99 cents. But the variety and range of Alexa and Echo updates are designed to break Alexa out of primarily home use and make it available on "every device, everywhere," Moorhead added. 
Still, despite the rapid expansion of Alexa, which was introduced less than five years ago, what Alexa means for Amazon's bottom line is still to be determined. In a note on Wednesday, Loup Ventures' Gene Munster acknowledged the "impressive' proliferation of Amazon's voice assistant, but also asked: What's the end game? 
"Today's event underscores Amazon's commitment to hardware and the Alexa line of products, but to what end?" he wrote. 
He pointed out that Alphabet's (GOOGL) - Get Report and Apple's (AAPL) - Get Report voice assistants complement their core strengths: In Google's case, that's its business model of collecting and organizing data; and in Apple's case, Siri complements its portfolio of devices. For Amazon, it isn't entirely clear yet what role Alexa will play in the overall business. 
The company has introduced various revenue-generating options into the Alexa ecosystem, such as paid skills and in-skill purchasing. And other analysts have pegged Alexa's earning potential to a combination of device sales, paid skills, advertising and incremental revenue from voice shopping. 
Amazon doesn't break out Echo sales or Alexa revenues, but there's scant evidence that any of those areas are moving the needle just yet. 
"it's not clear what Amazon is really driving through voice other than low-margin device sales. The strategic value of today's announcements to Amazon's core business just isn't clear," Munster wrote. 
Amazon, Alphabet and Apple are holdings in Jim Cramer's Action Alerts Plus portfolio.
Save 57% During Our Fall Sale. Join Jim Cramer's investment club to become a smarter investor. Click here to sign up and save!