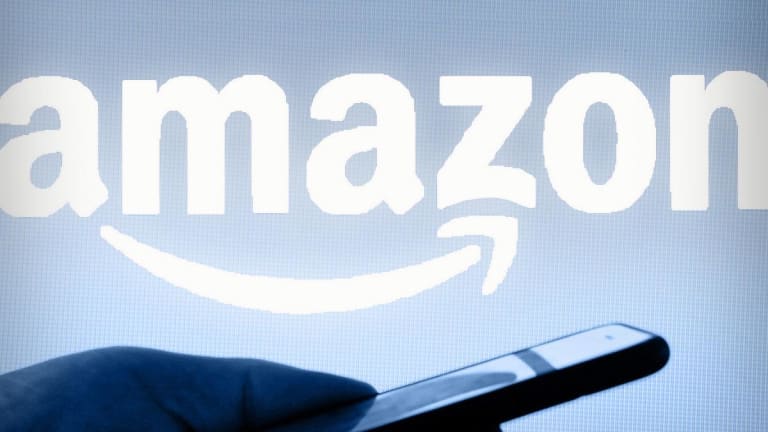 As Amazon's Growth Slows, Its Margin of Safety Has Become Razor Thin
Looking into the rear view mirror for Amazon will fail to show risks to growth ahead.
Amazon.com  (AMZN) - Get Amazon.com Inc. Report is one of the most disruptive companies in the world. But this is already factored in many times over in its share price, and, worse, Amazon has no margin of safety right now.  
Where's the Edge?
Amazon has an unrivaled shareholder base. This makes sense, since the stock has done tremendously well over the past 10 years and is up more than 27 times compared with the Nasdaq, which is up only 5 times over that period. But that was the past, what does the future hold? As a brief reminder, Amazon has several segments -- shown below. 
As the table above highlights, the vast majority of Amazon's revenue is made up of retail sales. And digging further into Amazon's 2018 results, we can see that Amazon's international sales, even this late in the game, are still unprofitable. Furthermore, Amazon's North American operating income margin finished 2018 at 5.1%.
Why is that important? Because Amazon's consistent investments into its fulfillment network are not translating into strong profitability, or any profitability when it comes to its international operations.
None of this is news to its loyal shareholders, who believe that Amazon's aggressive disruption will continue to result in massive revenue growth. But even in this argument cracks are starting to show.
Investing for Growth - But Where Is the Growth?
Some believe Amazon is an unstoppable growth machine. But during the past 12 months, we have seen its top-line growth slow from mid-40% revenue growth to the fourth quarter of 2018 when it posted revenue growth of 20%. Looking out to the first quarter of 2019, it appears that this growth rate will fall further to approximately 10% to 18% (accounting for currency headwinds). Thus, in the best case, Q1 2019 is going to come in at 18%. So, has all that investment into its fulfillment network paid off? It would appear that it has not.
What's more is that Amazon reminds investors that in 2016 and 2017 these were years of heavy investment into operations and that 2018 was a year for optimization. Meaning that going into 2019 Amazon will be investing heavily once again into areas it deems to be high growth opportunities: one such area includes subscription services.
Subscription Services
Amazon believes that having great video content leads to higher Prime renewal rates. And for 2019, Amazon plans on heavily increasing spending on content. The problem though is that so is everyone else. Wall Street is now fully awake, with most large tech companies in the entertainment business attempting to rapidly expand their libraries of shows, films and more.
For instance, on Monday, Apple (AAPL) - Get Apple Inc. Report has its highly anticipated 'It's showtime' event where it is rumored the company will layout its strategy to leverage its 1.4 billion active Apple devices with free content. Expectations are for Apple to start with a small selection of high-quality shows and test consumer appetite.
TheStreet will be conducting a live blog breaking down Apple's event, which begins at 1 p.m. ET. Please check TheStreet's home page then for more details.
With only a finite number of hours to watch TV and movies, one needs to ponder whether Amazon will be yet another well-resourced company fighting for viewing time, in a fiercely competitive consumer market.
Valuation - No Margin Of Safety
The table above shows that Amazon's price-to-sales ratio for the past 12 months is small in comparison with other tech juggernauts. But Amazon is the only company in the peer group which operates with razor-thin margins. In fact, I contend that in Amazon's case, readers should be more mindful of Amazon's price-to-cash-flow ratio. And yet, we see that Amazon's cash flows are already very highly priced at 29.2x to cash flows from operations.
Final Words
Amazon is an amazing company led by terrific management. But who doesn't know that already? I argue that it is difficult to have an edge when everyone already thinks of the investment in the same way, and has already factored in years of strong growth ahead. But it appears now Amazon's growth is, in fact, slowing down at a rapid clip.
I have no positions in any stocks mentioned.