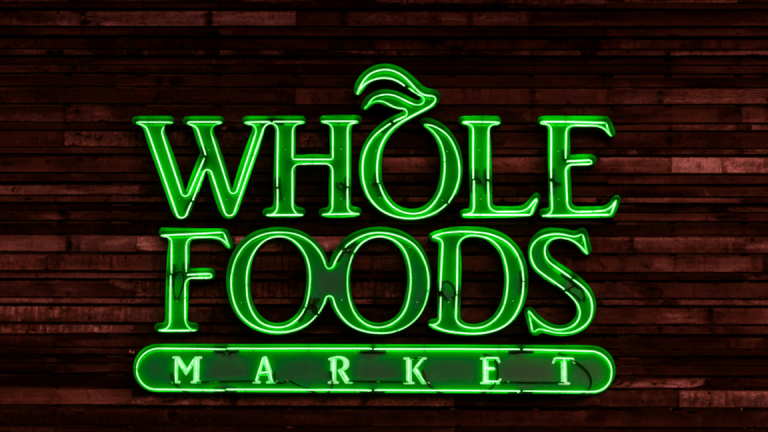 Amazon Disrupts (Again) Packaged Food Industry With New Whole Foods Price Cuts
JM Smucker, Conagra and Kellogg shares were all falling Wednesday morning.
Amazon is now disrupting packaged foods companies.
Packaged food stocks were falling in early market trading Wednesday after Amazon.com  (AMZN) - Get Report announced plans to cut prices at Whole Foods during the holiday season.
Shares of Conagra (CAG) - Get Report were down 1%, shares of Kellogg Co. (K) - Get Report were down nearly 2% and JM Smucker (SJM) - Get Report was down 0.5%. 
Amazon said that the price discounts are just a preview of what Prime customers can expect on a regular basis when Prime becomes the official rewards program of Whole Foods.
"These are the latest new lower prices in our ongoing integration and innovation with Amazon, and we're just getting started," said Whole Foods CEO John Mackey. "In the few months we've been working together, our partnership has proven to be a great fit."