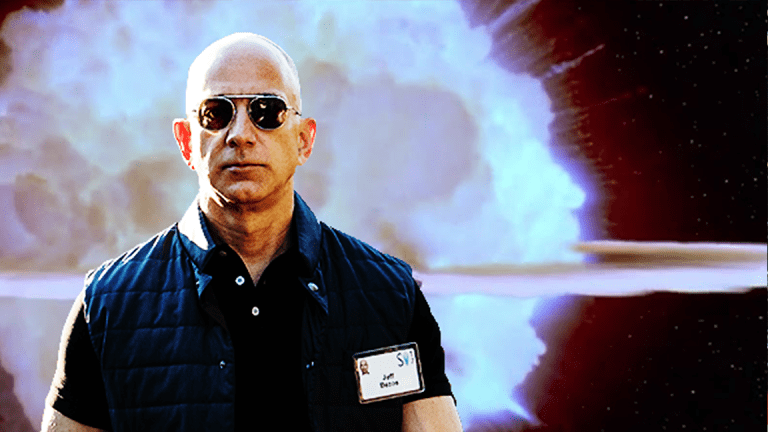 Amazon's Crushing Schein and Patterson on New Dental Business
Amazon's potential entrance into the dental supply business is weighing on shares of Henry Schein and Patterson.
This story was updated from 11:48 ET to include comments from Henry Schein. 
Jim Cramer just linked Amazon.com, Inc. (AMZN) - Get Free Report  to the "Death Star" and there's good reason why.
A new report by Morgan Stanley says Amazon isn't gunning for pharmacies or medical devices just yet. Instead, it's turning its attention to the dental supply business.
That's got shares of Henry Schein (HSIC) - Get Free Report and Patterson (PDCO) - Get Free Report hurting Wednesday, down 3.25% and 6.2%, respectively. Both stocks are off their session lows, though, after Morgan Stanley slapped them with an underweight rating, assigning a $65 price target for Henry Schein and a $29 target for Patterson.
"I thought this piece was brilliant," TheStreet's Jim Cramer said on CNBC's "Mad Dash" segment.
Amazon is "going after dental," he reasoned, explaining that the e-commerce juggernaut will be able to cut into the margins in the dental space. This is a business-to-business network where dentists buy from wholesalers. Amazon can undermine those prices and save the dentist money, which disrupts the lucrative model currently in place.
"This is an amazing company," Cramer said of Henry Schein, pointing out that it has a strong veterinarian business as well. He recently spoke with management on his "Mad Money" show, who did not seem too concerned with competition at the time.
It makes one wonder what Amazon can do for doctors or lawyers, too, added Cramer, who manages the Action Alerts PLUS charitable trust portfolio.
The Death Star has moved on from auto parts, which temporarily hit stocks like AutoZone (AZO) - Get Free Report and O'Reilly (ORLY) - Get Free Report . Even Kroger (KR) - Get Free Report is up massively after Amazon shook up the grocery space by acquiring Whole Foods this summer (here's why).
This was a fine piece of reporting from Morgan Stanley, Cramer concluded. The question is, will it sink Henry Schein and Patterson even further?
The company chief global communications has since issued a statement on the matter, saying:
"We are unaware of any market-leading dental manufacturer that has a direct relationship with Amazon. We believe that at this time Amazon is a minor player in the dental consumables markets, with an insignificant market penetration."
Shares of Henry Schein closed at $67.58 Wednesday, down 4.95%, while Patterson Companies ended the day at $34.81, down 41.6%. 
More of What's Trending on TheStreet:
At the time of publication, Cramer's Action Alerts PLUS had no position in any security mentioned.