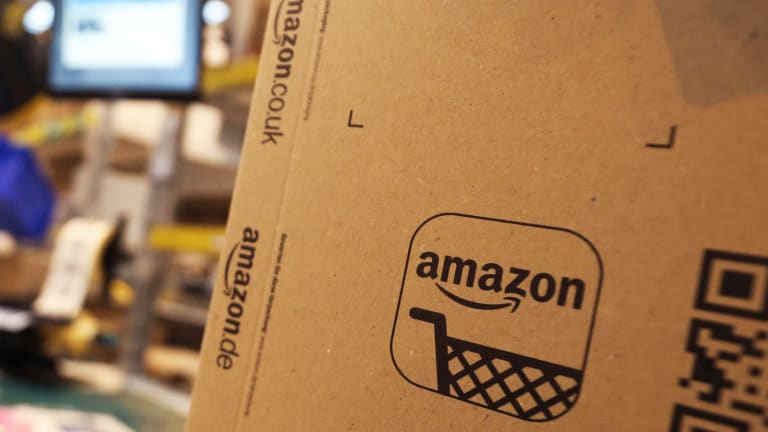 Amazon.com Stock Pullback Debated by Top Traders
Amazon.com stock has been fiercely debated by traders who are divided on whether it's worth buying at such a high valuation.
Amazon.com (AMZN) - Get Report stock is up over 12% YTD, but dropped slightly on Thursday, after Global Equities Research released a note saying that the e-commerce giant's stock has peaked. 
The stock is overbought right now, JK Investments Chris Johnson said on CNBC's "Closing Bell" on Thursday afternoon. "It's kind of technically stretched itself too far in terms of this huge rally that we've seen."
In addition, the market is "crowding" this trade as about 90% of Wall Street analysts have "buy" recommendations on it, he said. 
"Typically that combination signals that you're going to see a pullback in the stock," Johnson noted. "It doesn't mean that it goes into bearish mode, but a pullback. We look at that as an opportunity to buy into this for the long term. We are long term bulls on Amazon." 
The firm is "long term bulls" on the stock as it could possibly see a 30% pullback, he claimed. 
On the other hand, Alphashark Trading CEO Andrew Keene said Amazon.com stock is already on a pullback because it's trading nearly $90 off its high. 
"This is the pullback to get people into the stock," he said. "I am long the stock through option market for February."
The company will report earnings in January, which is notable because it has rallied after six of the last eight quarterly reports, Keene said. 
The stock will most likely not break under $710 and can get back up to $830 by February, Keene claimed. "I don't know how much more of a pullback you're going to get."
(Amazon.com is held in the Growth Seeker portfolio. See all of the holdings with a free trial.)