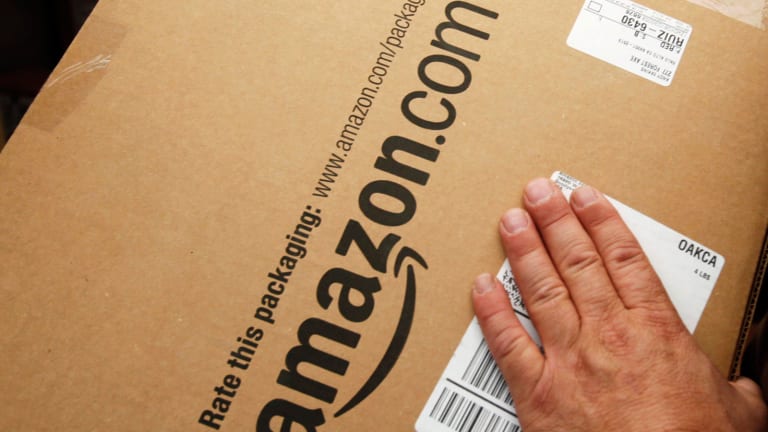 Amazon.com Stock Has Peaked, Global Equities Research Says
Amazon.com should be a 'sell' simply because of its valuation, Lebenthal Asset Management CEO Jim Lebenthal said.
Shares of Amazon.com (AMZN) - Get Report were lower in mid-afternoon trading on Thursday after Global Equities Research released a note saying that the e-commerce giant's stock has peaked, and investors should take the profits and leave. The call comes a day after Evercore named Amazon.com its top Internet stock for 2017. 
The stock should be sold because over its 20-year lifetime, Amazon.com has probably made about one trillion dollars, yet its retained earnings are just $4 billion, Lebenthal Asset Management CEO Jim Lebenthal said on CNBC's "Halftime Report" on Thursday afternoon. 
"That tells me that the earnings power of this company is very volatile," he said. "And its not that I don't think they can earn a lot of money. I do. It's just that volatility doesn't jive with a plus-100 multiple on forward earnings. That's it. It's valuation." 
"I'm not buying it based on value," Najarian Family Office cofounder Jon Najarian argued on the show. 
Najarian is buying Amazon.com stock based on how well it did during the Holiday season, its growth in Amazon Prime members and how it will perform in the next quarter, he said. "That's why I'm buying it. I'm not buying it for the long term. I understand Jim's argument is very valid."
Amazon.com accounted for 30.9% of all sales during Thanksgiving weekend, including Cyber Monday, according to Slice Intelligence. "That's just an amazing statistic," Najarian said. 
(Amazon.com is held in the Growth Seeker portfolio. See all of the holdings with a free trial.)