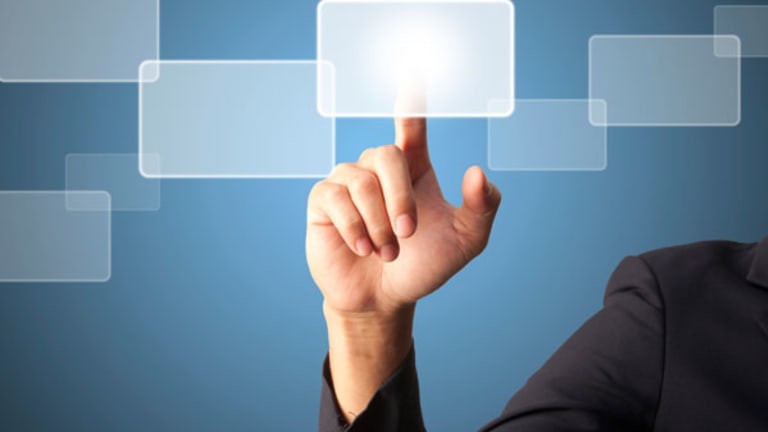 Amazon One Deal Away From Catching Netflix
Amazon strikes another streaming deal, narrowing the gap between itself and Netflix.
NEW YORK (
) --
Amazon
(AMZN) - Get Report
is dealing yet another blow to
Netflix
(NFLX) - Get Report
, striking a deal with NBCUniversal for streaming video content.
This is the second deal in a week Amazon has announced, forming a similar partnership with
CBS
(CBS) - Get Report
just last week.
This brings Amazon's portfolio of movies and television content to about 9,000, and while this is less than half of Netflix's 20,000 or so titles, it brings Amazon Prime one step closer to competing with the movie rental giant.
Janney Capital Markets analyst Tony Wible noted that Amazon is only a deal or two away from having a very comparable library to Netflix. A deal with say
Liberty Starz
(LSTZA)
, for example, would very quickly close the gap.
The competition for Netflix has been heating up. Aside from Amazon,
Wal-Mart
(WMT) - Get Report
is also looking to steal a piece of the pie. The
retail behemoth is aggressively promoting its own streaming network
, Vudu.com, and just this week said it will make many movies available for streaming the day they come to DVD.
These concerns are especially pronounced given Netflix's latest move to raise subscription rates, which has generated an outcry from members. During its second-quarter earnings call, CEO Reed Hastings addressed the rate hike and did warn that he expects to see some subscribers cancel their membership as a result.
"I think
the Amazon/NBCUniversal deal shows that Amazon is committed to this space and may in fact see an opportunity to gain share given the anger within Netflix's own subscriber base," Wible said.
Wall Street is echoing this sentiment.
"The deal is a signal that they are serious about streaming, and that they will offer a competitive service in the future," said Wedbush analyst Michael Pachter.
But Pachter said ultimately Amazon's Prime program won't continue, expecting the e-commerce giant to instead move to a subscription model. He predicts Amazon will offer virtually everything they currently offer at $1.99 or less per view, and let people watch what they want.
"They can do this and pay the studios $1.20 per view, and the studios can't complain," Pachter said. "As long as they charge enough per month, they can make money. With the Netflix price increase, I could see Amazon offering unlimited streaming of $1.99 and lower, plus two $5 video-on-demand movies for the same $15.98. That would be competitive with Netflix."
In the near-term, Netflix's biggest issue is its ability to hit its
lofty fourth-quarter subscriber and $1 billion revenue guidance
. In order to meet these goals, Netflix will have to record more than 5 million net subscriber additions, according to Wible, which is more than 150% than it did in the second quarter and the highest amount in the company's history by a wide margin.
"An increase in competition will make it much harder to hit this goal, especially as Netflix's brand is now tarnished with the price hike," Wible said. "The most recent YouGov data shows that Netflix's brand perception is now negative and in line with
Blockbuster
, which will make it harder for current subs to recommend the service to new subs."
-
Reported by Jeanine Poggi in New York.
Follow TheStreet.com on
and become a fan on