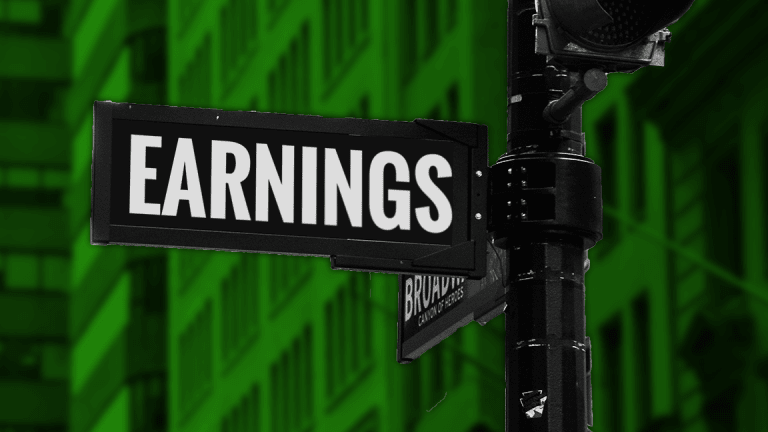 Amazon and Expedia Among Best Stocks to Buy Before Earnings, Says RBC Capital
Word on the Street: These 3 stocks have 'an unusually positive valuation set-up' right now
Word on the Street: These 3 stocks have 'an unusually positive valuation set-up' right now
"Buy Low. Buy Now." That's what RBC Capital's Mark Mahaney is saying about the internet tech stocks heading into earnings. According to this five-star analyst "valuation set-up is very positive" for these stocks right now. Here we take a closer dive into three of his favorite picks ahead of the print. Plus, using TipRanks, we can find out if other top-performing analysts are feeling just as bullish. Let's take a closer look now:
Amazon
E-commerce giant Amazon is set to report earnings late January/ early February.
Now why is Amazon the number 1 stock here? Well, according to Mahaney, Amazon is the internet stock with the least risk into earnings. He is confident that the company is on track to report a strong quarter. That's thanks to three key points, namely:
Strongly positive macro datapoints (comScore, Adobe, MasterCard) for holiday retail sales following another record-breaking holiday season in 2018;
(AMZN) - Get Report 's 12/26 press release suggested strong Prime adoption with "tens of millions" of new Prime trials/memberships globally, as well as Alexa device sales (which the firm's Alexa report confirmed); and
According to Mahaney, Street Q4 & Q1 estimates appear reasonable.
For the December quarter, the analyst is modelling for $70.9 billion in revenue, $3.5 billion in GAAP operating income and $5.49 in GAAP EPS. That's with Q4 gross margin of 39.5%, up 320bps Y/Y; and for revenue of $7.3B, for Amazon's cloud unit AWS, growing 42% Y/Y.
"65 Straight Quarters (except for 1 qtr) of 20%+ organic Rev. Growth, although Profitability has admittedly been...uneven. But now, it's uneven up, thanks to the best revenue mix shift story in tech - i.e. AMZN's fastest growing businesses (AWS and AMS) are high- margin" cheers Mahaney.
And don't forget the compelling valuation. When looking at the sector on a growth-adjusted basis (2019 EV/EBITDA / 2018 - 19 growth basis), Amazon is one of the most attractive stocks right now (at 0.64x). That's on top of one of the strongest growth outlooks out of all the major internet platforms.
Indeed, Amazon has a 'Strong Buy' rating from the Street with 34 recent buy ratings, vs just 2 hold ratings. That's with an average price target of $2,139 indicating upside potential of just over 30%.
Dropbox
Now's the time to jump into Dropbox. The file hosting service is primed for a solid quarter when it reports in early-mid February.
"Based on our Spectrum analysis (rather than our long-term beliefs), we're most incrementally near -term constructive on (DBX) - Get Report " writes Mahaney. This is, in part, due to the stock looking particularly undervalued right now after trading down 17% intra-quarter.
Plus DBX has a reasonable shot at upwards estimates revisions on the print based on relatively conservative Street estimates. Most notably the revenue growth assumption of just 16% for 2019 seems overly cautious.
This is at odds with management's notably confident tone at RBC's November tech conference regarding, for example, potential ARPU [average revenue per user] expansion.
As the RBC analyst explains: "We continue to see a favorable set up for the stock, given the surprising ARPU acceleration the last two quarters, which should drive robust revenue and fundamental growth trends going forward."
He recommends keeping a close eye on DBX's user growth numbers (predicted at 200,000), adding "We will be looking for color commentary on the origin and nature of Dropbox's growing user base." This is with a forecast for Q4:18 Revenue of $370MM and Non-GAAP EBIT of $47.9MM. 
Overall, this stock scores a 'Strong Buy' consensus from the Street. That's with 6 out of 8 analysts publishing bullish ratings for Dropbox. Meanwhile the $34.50 average analyst price target suggests considerable upside potential of over 54%.
Expedia
Last but not least comes online travel leader Expedia. Expedia is expected to report Q3 results in early February. Look out for Bookings, Revenue, Adjusted EBITDA, and Non-GAAP EPS of $22.0B, $2.56B, $405MM, and $0.94, respectively, says Mark Mahaney.
"We continue to believe that EXPE upside remains through multiple expansion to its historical mean and through consistent EBITDA/EPS growth" he tells investors.
And this is a stock with substantial growth potential given that EXPE's $100B Bookings still accounts for only around 6% of the $1.6T global travel market. Moreover, EXPE is very rare in Internet land in both aggressively buying back stock AND paying a dividend.
This currently materializes as a $0.32 quarterly dividend payout, on a 1.12% yield.
Net net, @ 8X 2019 EV/EBITDA, EXPE is trading at a three-year low trough multiple, which RBC Capital believes makes it highly attractive.
Like both Amazon, and Dropbox, Expedia also boasts a 'Strong Buy' Street consensus. With 18 recent ratings, 14 analysts recommend buying the stock with only 4 staying sidelined. Their average price target of $149 indicates 31% upside potential lies ahead.
Bear in mind, Goldman Sachs' Heath Terry is also singing Expedia's praise. He has just upgraded the stock from Hold to Buy with a $140 price target. "We believe the stock's relatively low trading multiple means it is likely to outperform in a tougher market environment for growth stocks," he wrote. 
TipRanks.com offers exclusive insights for investors by focusing on the moves of experts: Analysts, Insiders, Bloggers, Hedge Fund Managers and more. See what the experts are saying about your stocks now at TipRanks.com. Author: Harriet Lefton.