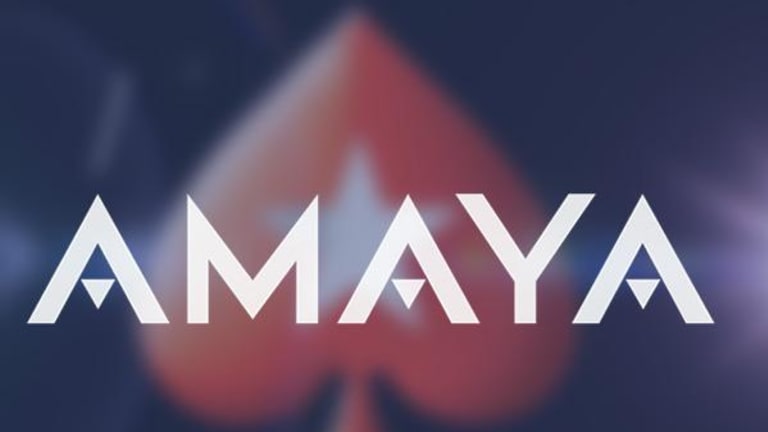 Amaya Stock Gains After Raising Profit Forecast
Amaya (AYA) shares were higher after the company increased its full year earnings, revenue and EBITDA expectations.
Amaya (AYA) , the Canadian online gaming company, raised its fiscal 2016 full year profit forecast to between $364 million and $374 million from between $344 million and $354 million, following a strong December quarter. The shares were up 3% to $13.70 in mid-Friday morning trading. 
Amaya raised its fiscal year revenue estimates to between $1.153 billion and $1.158 billion from its previous estimate between $1.137 billion and $1.157 billion, while also raising its EBITDA guidance to between $521 million and $526 million from between $500 million and $510 million. 
CEO Rafi Ashkenazi credited the company's strategy to improve its poker ecosystem for recreational players while also leveraging its competitive advantage as the largest online poker company in the world to garner new customers for the strong results.
"We anticipate that 2016 will be a record year of revenues for Amaya," said Ashkenazi. "We also saw better than expected fourth quarter results from our casino offering, operational excellence program and a successful re-launch in Portugal, all while continuing to take an efficient and measured approach to marketing our product offerings."
Last year was a tumultuous year for the company's management after former CEO David Baazov's $6.7 billion bid to purchase the company fell through in December.
On November 14, Baazov proposed to purchase the Pointe-Claire, Quebec-based company for about C$24 per share ($22.09 based on mid-November conversion rates) following negotiations with the company's board. The bid, which valued Amaya's Toronto-listed equity at about C$3.4 billion based on 145 million shares outstanding, was an increase from Baazov's February 1 bid of C$21 per share.
British gaming company William Hill plc and Amaya called off a separate acquisition deal in October.