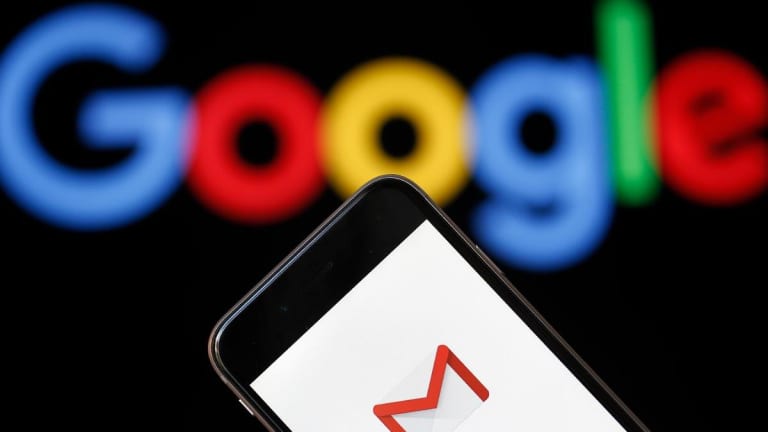 Alphabet Stock Is Just Too Cheap After Its Recent Selloff
The tech giant remains an absolute cash cow with over $113 billion on the balance sheet and trades for a reasonable 25x forward earnings. The post-earnings selloff is overdone.
Prior to its recent quarterly report at the end of April, Alphabet (GOOGL) - Get Alphabet Inc. Report had produced 20%+ revenue growth for 11 consecutive quarters.
That's a really impressive streak and it's no wonder that the market became enamored with Alphabet's ability to produce such robust and reliable top-line growth. However, as understandable as the bullish sentiment that surrounded this 20% growth streak was, it doesn't make much sense to demonize the stock for breaking it.
Alphabet stock has fallen roughly11.6% since it reported Q1 earnings. In the report, the company missed the revenue expectations that the market had placed upon it by a little over $1 billion, but  still posted 17% year over year sales growth, a figure that the vast majority of stocks in the S&P 500 would love to have.  Furthermore, if you looked at the sales growth on a currency neutral basis, Alphabet posted 19% year over year growth.  
Not only does Alphabet offer such strong revenue growth prospects, but the stock trades at a very reasonable 25.7x forward price to earnings multiple. To some, a multiple in the mid-twenties might seem like a lot, but when you think about it in price-to-earnings growth ratio terms, you're getting a bargain. This is especially the case in a relative sense in a market where many of the well-known defensive plays are trading with multiples well above the market average.
Relative Valuation 
Don't get me wrong -- I think that many of the food & beverage plays, as well as many of the consumer packaged goods names, are great investments. These companies offer predictable cash flows and oftentimes pay dividend yields that are not only higher than the yield offered by the S&P 500, but also U.S. Treasury notes. In a low interest rate world, I can't blame income-oriented investors for crowding into these names.
And even if we weren't operating in a T.I.N.A. (there is no alternative) environment in terms of treasury yields, their reliability should result in premium valuations. But frankly put, I find it very hard to justify paying roughly 24x earnings for names like Coca-Cola (KO) - Get Coca-Cola Company (The) Report , Procter and Gamble (PG) - Get Procter & Gamble Company (The) Report , Colgate Palmolive (CL) - Get Colgate-Palmolive Company Report , and Clorox (CLX) - Get Clorox Company (The) Report that offer growth prospects in the low-to-mid single digits when I could pay nearly the same premium for Alphabet and likely receive double-digit growth for years to come.
And Alphabet isn't just attractively valued when compared to the stodgy defensive plays, but also many of the popular growth stocks of today. When Jim Cramer famously coined the F.A.N.G. acronym back in 2013, Alphabet, the company formerly known as Google, represented the "G". The F.A.N.G. acronym was all about identifying technology names with dominant positions in industries and markets that benefited from secular tailwinds. Six years later, history has proven Mr. Cramer correct. This group of stocks has drastically outperformed the major indexes and they all continue to dominate the various growth markets that they operate in.
But this outperformance comes with a price (for today's investors, that is). The F.A.N.G. names all trade with high premiums. Facebook (FB) - Get Meta Platforms Inc. Report , Amazon (AMZN) - Get Amazon.com Inc. Report  and Netflix (NFLX) - Get Netflix Inc. Report  make up the other three letters of the acronym and they trade with forward P/E multiples of 26x, 69.6x and 104.75x, respectively. As a result, after its recent weakness, Alphabet is the cheapest of the F.A.N.G. names. Yet with the fundamentals it offers, its diverse operations and its stellar balance sheet, the price divergence between Alphabet and some of the higher flying technology names seems irrational.
Attractive Operations and Balance Sheet 
In Alphabet's most recent quarter, Google advertising represented 84.5% of its overall sales. This means that Alphabet is still highly concentrated in the digital advertising space. Some fear that this segment is at risk of government oversight and regulation, but Alphabet has a lot more than advertising under its umbrella.
Alphabet's cloud and artificial intelligence businesses are growing nicely. The company is steadily expanding its in-house semi-conductor operations. Autonomous vehicles have been all the rage lately with the Lyft (LYFT) - Get Lyft Inc. Report and Uber (UBER) - Get Uber Technologies Inc. Report IPOs making headlines, yet many believe that Alphabet and its Waymo subsidiary own the dominant position in this high growth industry. In short, this company has exposure to just about every fast-growing industry in Silicon Valley and I view it as a diverse technology holding company.
On top of it all, Alphabet has more than $113 billion of cash, cash equivalents and marketable securities on its balance sheet compared to just $4 billion of long-term debt. In 2018, Alphabet generated more than $21 billion of free cash flow and the company is well ahead of that pace after the first quarter, during which it posted $7.36 billion of free cash flow.
Unlike some of the other highly touted technology names, Alphabet is highly profitable. This, more than anything else, is why it remains my favorite F.A.N.G. name and technology stock overall.
Amazon, Facebook and Alphabet are holdings in Jim Cramer'sAction Alerts PLUS Charitable Trust Portfolio. Want to be alerted before Cramer buys or sells these stocks? Learn more now.
Nicholas Ward is long GOOGL.