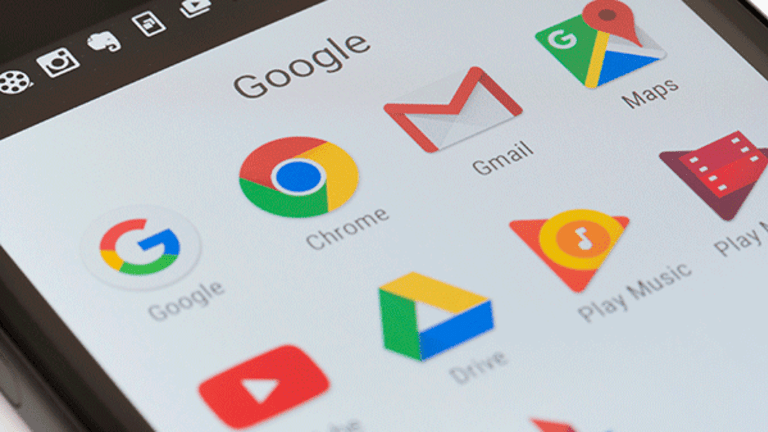 How Much Did the YouTube Ad Boycott Cost Google in the First Quarter?
Advertisers appear to be coming back to Alphabet's YouTube, but analysts are still likely to be skeptical on the company's Thursday earnings call.
When Alphabet (GOOGL) - Get Free Report reports first-quarter earnings on Thursday, the internet giant's brand safety issues will be a key area of interest. 
Wall Street will be watching the results, due out after Thursday's closing bell, to see if the recent YouTube controversy generates any kind of impact on Alphabet's bottom line.
In late March, a slew of brands, including  Coca-Cola (KO) - Get Free Report,  Walmart (WMT) - Get Free Report and  AT&T (T) - Get Free Report , began flocking away from YouTube after it was discovered that their advertisements were appearing alongside offensive or controversial videos. At the time, Google's Chief Business Officer Philipp Schindler sized up the problem as a "very very very small" number of cases and took steps to reassure advertisers by allocating more of the company's high-level machine learning technologies to identifying offensive content on YouTube. 
So far, analysts believe the first-quarter impact will be muted, but that Alphabet could warn that its advertising revenues will be hurt in the second quarter. That's likely due to the fact that the issues arose in the last few weeks of the first quarter.
Alphabet is a holding in Jim Cramer'sAction Alerts PLUS Charitable Trust Portfolio. Want to be alerted before Cramer buys or sells GOOGL? Learn more now.
Wall Street is looking for the company to report adjusted earnings of $7.38 per share on revenue of $19.8 billion during the period. Alphabet doesn't break out advertising by category, but analysts have speculated that the YouTube issues could cost the company as much as $750 million in revenue in early 2017. 
It's likely that analysts will still ask about brands' receptiveness to the new advertising safeguards, however. Google has been regularly communicating with advertisers to apologize for the issues, as well as to encourage them to continue advertising on YouTube. A spokesperson from Google wouldn't provide any updated data on how the improved algorithms have reduced brand safety issues beyond confirming that the systems identify 5 times more videos than before. 
"We will be taking particular interest in potential management commentary around efforts to mitigate the impact of YouTube advertisers' brand safety concerns," said Nomura analyst Anthony DiClemente, who noted that the company's decision to scale back its YouTube Partner Program may also generate some negative impact in the second quarter. 
The changes to YouTube's Partner Program weren't made without heat from some prominent YouTubers: Creators like H3H3 Productions, Philip DeFranco and Jenna Marbles said Google rejected several of their videos from being monetized, causing them to lose ad revenue. H3H3 Productions has since said it plans to move some content to  Amazon's (AMZN) - Get Free Report Twitch as a result of them losing money. 
Eric Schiffer, CEO of digitalmarketing.com, who provides crisis management to brands including Coca-Cola and GlaxoSmithKline (GSK) - Get Free Report (which also suspended ads on YouTube), said brands are "growing more emboldened" to resume advertising on the video site, particularly as they learned Google was hiring additional employees and bolstering its algorithms to vet monetized content. 
"Brands are beginning to come back," Schiffer said. "I think they've tightened the algorithms and that's critical for Google's numbers in order for them to be solid."
"You couple that with the live humans whose job it is to seek out digital hate and you begin to give certainty back to the chief marketing officers," he explained. 
Since 2004, Google has contracted out ad quality raters from third-party organizations to look for violence in videos. According to  Wired, Google recently contacted these quality raters and asked them to focus solely on a "high-priority rating project" for the "forseeable future" -- a project that required them to check if YouTube videos violated a list of qualities that advertisers found objectionable. Contractors such as LionBridge, Leapforce and others have worked with Google to provide ad quality rating services.  
"Recently we have added more people to accelerate the reviews," Chi Hea Cho, a Google spokesperson, told  Wired. "These reviews help train our algorithms over time." 
Schiffer believes that the combination of human monitoring and improved algorithms will make the brand safety issues a "thing of the past" in six to nine months. 
Mark Ballard, head of research at marketing firm Merkle, said he doesn't believe the brand safety issues had any affect on Google's paid search business, which generates the bulk of its advertising revenue. Ballard, who measured Google's first-quarter digital advertising performance, added that there weren't any dramatic declines in Google's third-party search platforms -- an area that many brands have suspended advertising on. 
Ballard expects Google's search ad spending to rise 21% year-over-year in the fiscal first quarter, up from 19% growth in the 2016 fourth quarter.