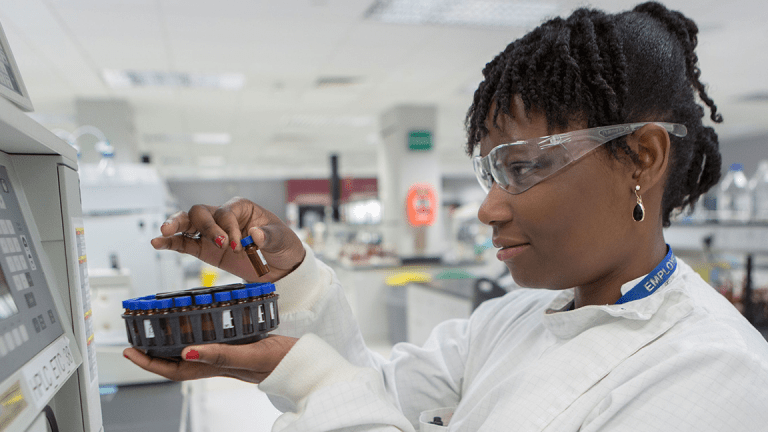 Allergan Rises After FDA Accepts License Applications for Botox Supplements
Allergan wants Botox licenses for pediatric patients.
Shares of Allergan (AGN) - Get Allergan plc Report  were up more than 3% in trading Thursday after the company announced that the U.S. Food and Drug Administration accepted applications for licenses for two supplemental Botox treatments. 
The two new treatments would be for pediatric patients 2 years and older with upper and lower limb spasticity. The lower limb drug will undergo a standard 10-month review while the upper limb treatment has been designated for a 6-month priority review that will commence in the second quarter of this year. 
This news helped blunt the decline that occured after the company's depression treatment candidate failed three late stage studies at a time when the Botox maker is being pressured to diversify its portfolio. 
"We are deeply disappointed with these results, and they are a vivid reminder that drug development is extremely challenging, especially in mental health. We are grateful to the patients, their caregivers, and the investigators who supported these clinical studies. We remain committed to the development of new life changing medications to combat the rising global toll of mental illness," said David Nicholson, chief research and development officer at Allergan.
RBC Capital's Randall Stanicky said in a note, according to CNBC, that the data from the depression treatment test was the most anticipated release of the year and that its failure will cost Allergan a $1 billion to $2 billion peak sales opportunity.
Adding to the negative pressure on Allergan, the U.S. Food and Drug Administration this week approved a nasal spray antidepressant made by Johnson & Johnson (JNJ) - Get Johnson & Johnson Report . 
Allergan is under pressure from activist shareholders, including hedge fund manager David Tepper, who wants the company to sell itself. 
Johnson & Johnson is a key holding in Jim Cramer's Action Alerts PLUS charitable trust. 
A Special Invitation: Do you want to learn more about planning for and living retirement from the nation's top experts, including Ed Slott and Robert Powell, the editor of TheStreet's Retirement Daily? Want to learn how to create tax-efficient income in retirement and how to manage and mitigate all the risks you'll face in retirement? Then sign up to attend TheStreet's Retirement Strategies Symposium on April 6 in New York City. For a limited time, you can attend this extraordinary symposium for $149 -- a cost savings of $50 off the general admission price of $199. You can see the full day's agenda, learn about the guest speakers and sign up here for this special event.