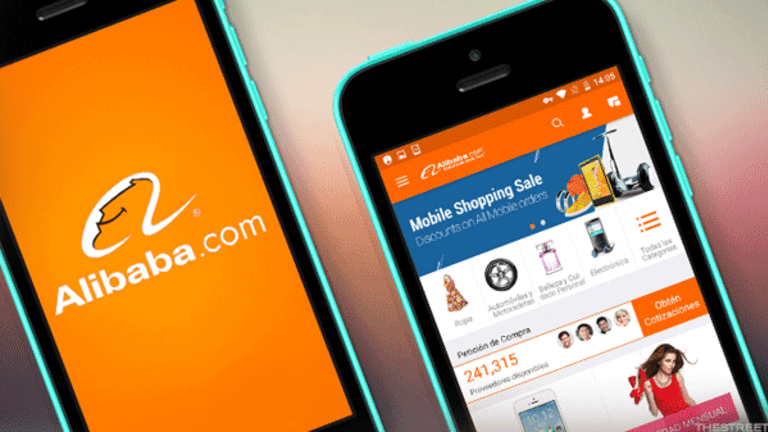 Alibaba to Lead $1 Billion Funding for Food Delivery Startup to Push AliPay Service
Alibaba and Tencent are both investing in food delivery startups as a way to promote their money-making payment services.
Alibaba (BABA) - Get Alibaba Group Holding Ltd. Report  and its financial affiliate Ant Financial are planning to help raise $1 billion in new funding for Chinese food delivery startup Ele.me, valuing the company at between $5.5 billion and $6 billion, according to Bloomberg. 
Sources said that the new funding should help Ele.me compete with other food delivery service Meituan Dianping that's backed by Alibaba rival Tencent (TCEHY) . The space is worth investing in considering China is still in need of a market leader for food delivery and on-demand services are expected to reach $1.1 trillion this year, according to Bloomberg. 
Chinese e-commerce giants Alibaba and Tencent are keen to invest in food delivery companies as a way to push their online payment services, Tigress Financial Partners CIO Ivan Feinseth said. "I'm not surprised at all because it makes perfect sense for them," he said.
Alibaba's payment service is known as AliPay and has 400 million users. Tencent's TenPay runs WeChat Pay and Tencent's QQ Wallet. TenPay has 800 million monthly active users (MAUs), while WeChat Pay has about 700 million MAUs. Together, AliPay and Tenpay account for nearly 90% of mobile payments users in China, chinainternetwatch.com reported. 
The payment arms of both companies are incredibly lucrative because the smaller the transaction, the greater the fee, Feinseth explained. That means food sales have good margins. In addition, if a customer starts to use Alibaba's payment service, it's easier to get them to use other Alibaba services as well, particularly its financial services through Ant Financial.
Tencent is "putting up quite a big initiative around the restaurant vertical" to promote WeChat Pay, Tencent president Martin Lau said during an earnings call earlier in May. Tencent is also invested in Ele.me, but Alibaba is the company's biggest shareholder after a $1.25 billion fundraising from Alibaba and Ant Financial in April 2016. Ele.me and Meituan Dianping discussed a possible merger around that time but talks dissolved, according to sources. 
This development is coming a few weeks after New York food delivery startup Maple had to shutter its doors with $10 million in debt and about a year after Bay Area food delivery startup SpoonRocket went out of business, Quartz reported. This could be why venture-capital funding for food startups dropped to just $1 billion in all of 2016 vs. $4.1 billion in 2015, according to research from CB Insights. 
This is proof that the food delivery business isn't good not for every player, but for those like Seamless that make it, business is great, Feinseth said. "Think about how many companies wanted to sell goods online but Amazon (AMZN) - Get Amazon.com, Inc. Report won that marketplace," he said. "It's the same thing."  
Alibaba and Tencent also have an interest in any up and coming trends because they can't predict which ones will take off, Feinseth pointed out. "They want to be involved in everything because who knows what the next MVP will be," he said.