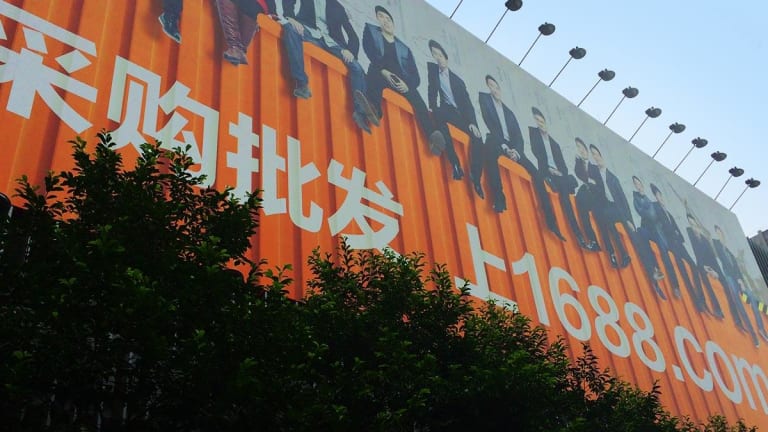 Alibaba Shares Rise in Hong Kong on First Day of Trading
Secondary offering of China's biggest online retailer up in early action.
Hong-Kong listed shares of Alibaba Group rose in their first day of trading Tuesday.
In morning trade, the stock rose 6.6% to HK$187.60 (US$23.97).
Alibaba priced 500 million shares in the secondary offering at HK$176 (US$22.48) last week, raising HK$88 billion (US$11.2 billion). It's the richest IPO of the year, at least until Saudi Aramco goes public in Saudi Arabia.
Alibaba (BABA) - Get Report raised $25 billion in what for now is still the largest initial public offering in history when it listed on the New York Stock Exchange in 2014. Alibaba's ADRS on the NYSE rose 1.96% Monday to close at $190.45.