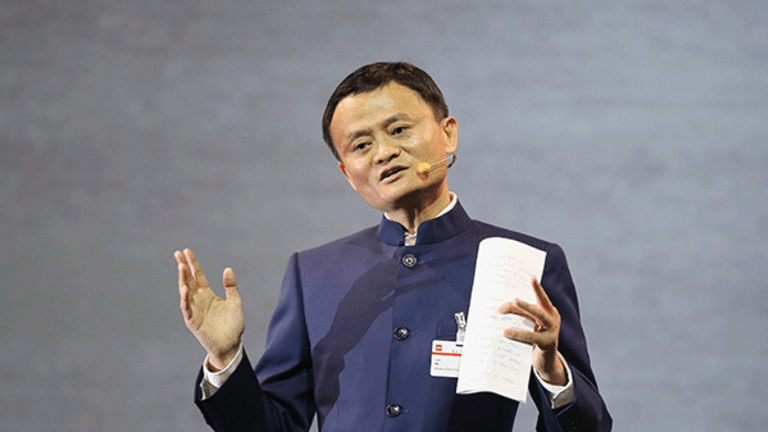 Alibaba's Jack Ma: 'By 2035, We Will Be the Fifth Largest Economy in the World'
Alibaba takes on Detroit.
Alibaba takes on Detroit.
Alibaba's (BABA) - Get Report executive chairman Jack Ma is never short of big ideas. 
Ma chose chose Detroit, Michigan over New York, Las Vegas and Los Angeles to host its biggest conference ever in the U.S. this week. 
The conference is called Gateway '17 and is teaching entrepreneurs, small businesses and farmers about the Chinese economy and about how they can grow their businesses by selling on Alibaba's platforms.
Here are some of Ma's biggest quotes from his keynote address on Tuesday evening. One standout was Ma saying Alibaba will so sell so much stuff by the year 2035, it will generate the equivalent in GDP to be the fifth largest economy. Ma also said he was preparing for retirement. 
TheStreet was live at the event.
Alibaba's shares fell 0.2% to $142.71 by Monday's close.
Read More Trending Articles:
Intel Just Got Smoked By AMD In the Race to Unleash a Super Chip
Honeywell and NASA May Have Just Stumbled Upon a Way to Change the Aviation Industry Forever
'Walmart Rx' Takes Center Stage as Walgreens Rite Aid Saga Nears Homestretch
Costco Sees an Extremely Damaging Flush In Aftermath of Amazon's Big Whole Foods Deal
Visit here for the latest business headlines.
Editor's Pick: Originally published June 21.