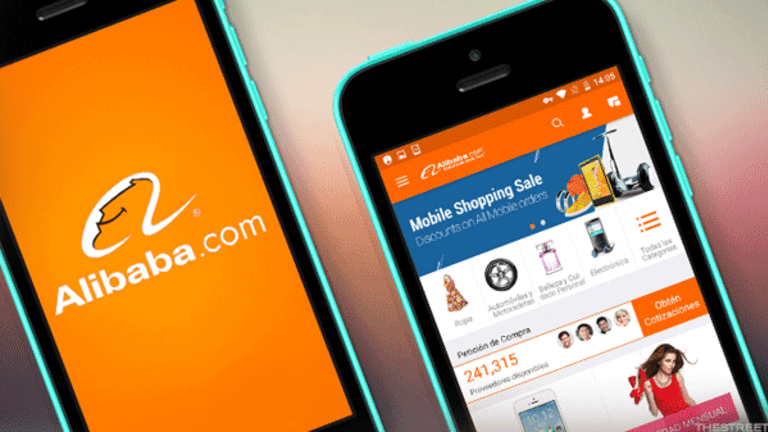 Alibaba's Entertainment Affiliate Plans to Invest $7.2 Billion Over Next Three Years
The announcement by the e-commerce giant follows Netflix's declaration that it plans to spend $6 billion on original shows in 2017.
While Netflix (NFLX) - Get Report gave up its plan of streaming into China and Amazon (AMZN) - Get Report Prime launched in China without digital content, Alibaba (BABA) - Get Report   looks to strengthen its position as the dominant content provider in a country with nearly 700 million internet users.
In an internal email to Alibaba employees now available online in Chinese, Yu Yongfu, CEO of Alibaba entertainment arm Alibaba Digital Media and Entertainment Group, pledged to invest more than 50 billion yuan ($7.2 billion) in the business over the next three years. The funds will go to content along with people, technology and other assets.
"We didn't come to play," Yu said in the Tuesday email.
Shares of Alibaba were down 0.07% to $87.48 per share in afternoon trading Wednesday.
An Alibaba representative was not available for immediate comment on the email.
The e-commerce giant doubled down on its investments in the entertainment industry in October by forming Alibaba Digital Media and Entertainment, which consolidates video website Youku Tudou, mobile internet company UCWeb, Alibaba Pictures Group, Ali Music Group and the company's multiple gaming, literature and other digital assets. The new arm also was launched with a fund of more than 10 billion yuan for new projects.
Foreign media and tech companies often have faced content censorship and restrictive regulations in China. Netflix in an October letter to shareholders admitted to the failure of its China expansion plan, citing a challenging environment for foreign digital content services and the long time it takes to secure government permission to distribute content to a massive audience over the internet.
In October, Amazon launched its Prime subscription service in China without its online video and music services. Founder and CEO Jeff Bezos said at a news conference in the same month that the company cannot "run our normal playbook in China."
Delivering content and information to a huge population has been particularly tricky for international media companies in China. DisneyLife, a content joint venture between Alibaba and Disney (DIS) - Get Report , was shut down abruptly in April, four months after its initial launch. Apple , one of the few successful foreign media companies in China, also saw its iTunes Music and iBooks go offline less than seven months after their launch.
On the other hand, Alibaba Pictures has been stepping up its game in Hollywood while also competing there with home-market rival Tencent Pictures and Dalian Wanda Group, owned by China's richest man, billionaire Wang Jianlin.
Besides buying a stake in in Steven Spielberg-backed Amblin Partners to produce and distribute content in China and globally, Alibaba Pictures has invested in Hollywood blockbusters such as Paramount Pictures' Mission: Impossible - Rogue Nation.
E-commerce giants such as Alibaba and Amazon have ramped up spending on content to hook more customers for their online shopping platforms.
Amazon announced in its second-quarter earnings call in July that it would double its spending on content and marketing in the latter half of 2016 over 2015. CNBC, citing a Boston Consulting Group and SNL Kagan projection, said Amazon would spend $3.2 billion by year's end on content.
Meanwhile, Netflix said in its October third-quarter earnings report that it would spend $6 billion on content next year.
Alibaba reported a 302% year-over-year increase in revenue in its third-quarter earnings report in November, attributing the growth to the consolidation of Youku and increase in revenue from mobile services provided by UCWeb, such as search, news feeds and game publishing.