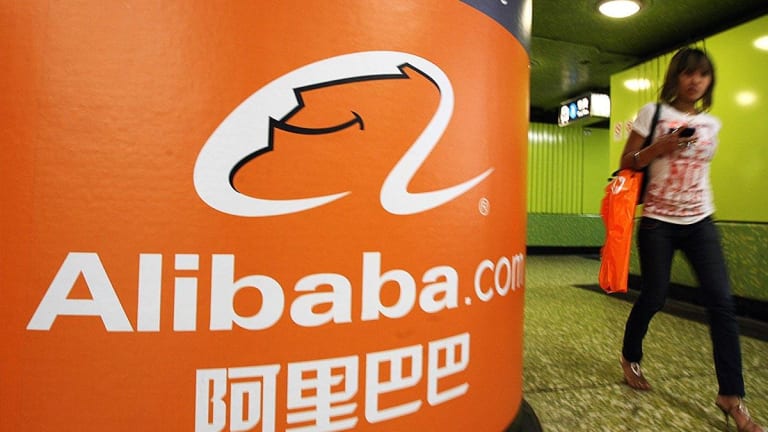 Why Alibaba Might Be Looking to Raise Money in Hong Kong
As others have noted, the Chinese e-commerce giant could be trying to protect itself in the event that trade tensions worsen. But it also may be looking to build a war chest for M&A.
According to multiple reports, Alibaba (BABA) - Get Alibaba Group Holding Limited American Depositary Shares each representing eight Report is thinking about raising up to $20 billion through a Hong Kong stock offering that could arrive during the second half of 2019. One source talking with Reuters did say that the offering size is more likely to be in the range of $10 billion to $15 billion, but that would still just be equal to about 2.5% to 4% of Alibaba's current market cap.
Unless the Chinese economy witnesses a truly catastrophic downturn, it's hard to imagine Alibaba needing this money to help fund its existing operations. The company ended March with about $25 billion in net cash (cash minus debt), and though its near-term profits are depressed by large investments in various growth initiatives, Alibaba is still expected to produce about $15 billion in free cash flow in fiscal 2020 (it ends in March 2020).
It's possible -- as some have speculated -- that trade tensions have something to do with Alibaba's reported plans. The company could feel that making shares available for trading in Hong Kong could serve as an insurance policy if a trade war makes it difficult for the company to raise new funds in New York and/or makes it harder for Chinese investors to buy its U.S.-listed shares. That said, even a $10 billion stock offering (never mind a $20 billion one) would amount to a pretty dilutive insurance policy.
For these reasons, it's fair to wonder if -- on top of financially protecting itself in the event that trade tensions worsen -- Alibaba wants to amass a bigger war chest for potential M&A. The e-commerce giant certainly hasn't been shy about making large acquisitions in the past; notable deals a $3.7 billion deal to buy Chinese online video firm Youku Tudou, a $1.5 billion deal to buy Chinese mapping firm AutoNavi and a 2018 deal to obtain full control of food delivery/local services firm Ele.me that featured a $9.5 billion valuation.
Publicly-traded Chinese tech firms have naturally sold off in recent weeks on trade war worries, and many are trading well below their 2017 and 2018 highs. It definitely wouldn't be shocking to learn that one or two of them look tempting to Alibaba at current levels.