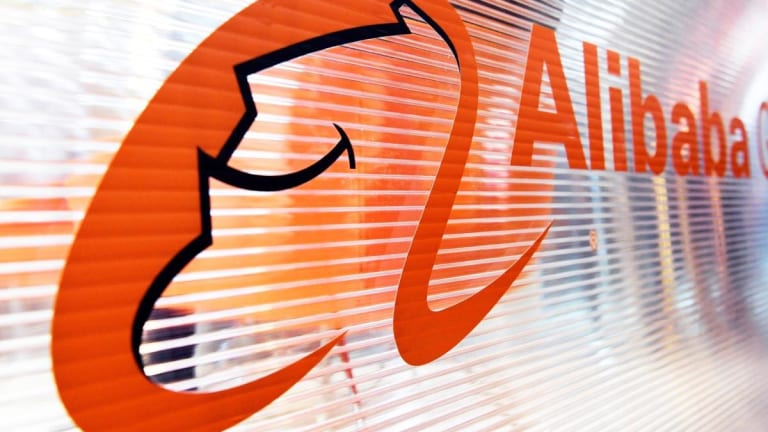 Alibaba Launches Hong Kong IPO, Aims to Raise $13 Billion in Secondary Listing
For Alibaba, a secondary listing closer to home could open up an untapped pool of Chinese capital.
Alibaba (BABA) is moving full steam ahead with its Hong Kong IPO. 
The Chinese ecommerce giant, which went public on the NYSE in 2014, announced the details of its secondary listing in a press release on Thursday. Alibaba shares closed 0.18% higher on Thursday to $182.80. 
Alibaba aims to raise as much as $13.38 billion in the Hong Kong listing, the company said in a recent financial filing. The price will be capped at HK$188 per share for the public retail offering, and shares will list on the Stock Exchange of Hong Kong (SEHK). 
Alibaba had originally considered a Hong Kong listing for its first IPO in 2014, but ultimately settled on the NYSE because the firm's governance structure, which includes provisions like weighted voting rights, didn't pass muster with Hong Kong regulators.
A person familiar with Alibaba's thinking told TheStreet that the company wants to list in Hong Kong because it feels that retail investors there have more firsthand experience with the Alibaba ecosystem than the typical U.S. investor.  
Because of government constraints on currency and capital flows, Chinese investors are restricted in their ability to make direct investments in global stock markets. Alibaba views the Hong Kong listing as an opportunity to unlock a previously untapped pool of Chinese capital, the person said.
Alibaba's Hong Kong shares will begin trading on Nov. 26 under the stock code 9988. The shares will be fully fungible with Alibaba's NYSE shares, and Alibaba has no plans to pull back its original New York-based listing. 
Shares of Alibaba are up 33.7% so far this year.