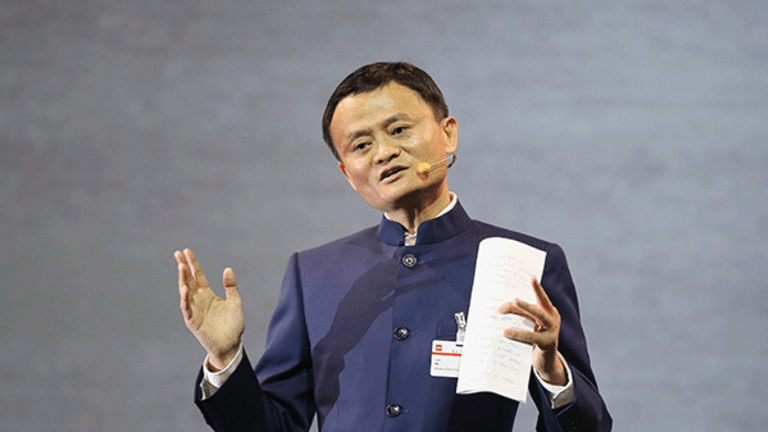 Alibaba Is Wooing Detroit and the Midwest Because It Needs U.S. Farmers to Sell on its Platform
U.S. farmers are getting the opportunity to dig into the $4.89 trillion Chinese retail market.
Alibaba (BABA) - Get Report  chose Detroit, Michigan over New York, Las Vegas and Los Angeles to host its biggest conference ever in the U.S. this week. But, Alibaba executive chairman Jack Ma and president Michael Evans say the choice was an easy one. 
The conference is called Gateway '17 and is teaching entrepreneurs, small businesses and farmers about the Chinese economy and about how they can grow their businesses by selling on Alibaba's platforms. 
Detroit has great products that need to be sold in China, Ma said during a Q&A session with media at the conference on Tuesday. The city has a lot of small businesses and being a part of the Midwest, a lot of those products are farm products, he added. In addition, the Michigan state government has strongly supported Alibaba, Ma said.
Evans told TheStreet that choosing Detroit was "obvious" because it had "so many of the things that we cared about," including a location in the Midwest, lots of small and medium-sized enterprises (SMEs) and lots of farmers and agricultural products.
"The city has really redefined itself," he added. "It's been through a really tough time over the last ten years."
While it might seem weird for a high-tech e-commerce company from China to be luring U.S. farmers to its platform, food is a huge part of the company's business, according to Evans. Alibaba even has a food delivery service in China that gets customers their meal within two hours. 
Alibaba executive vice chairman Joe Tsai told TheStreet last week that a big opportunity for U.S. merchants in China is the growing demand for higher-quality consumption, particularly with food, as well as cosmetics and baby products. "Spending is more discretionary and the focus is on quality, and that's where American businesses have an opportunity to step in and really play a role here," he said.
TheStreet's Brian Sozzi contributed to this story.
Visit here for the latest business headlines.