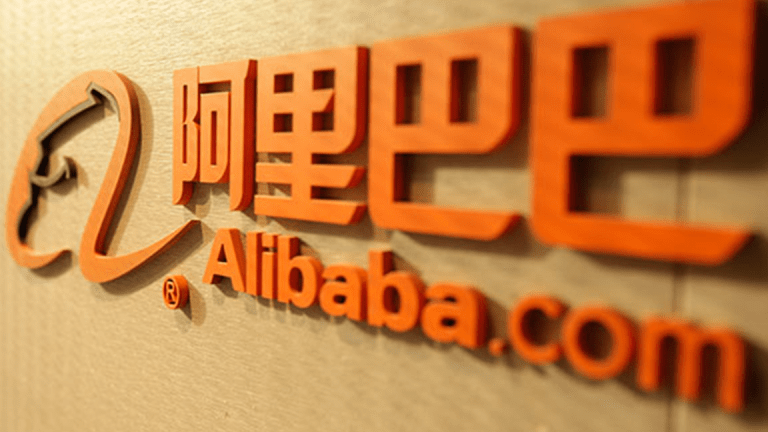 Alibaba Is Going to Flash a New Buy Signal Soon
Alibaba is testing a key buy zone Friday -- this chart shows when you should pull the trigger on this e-commerce giant.
November was a tough month for shares of Chinese e-commerce giant Alibaba Group Holding Ltd. (BABA) - Get Alibaba Group Holding Ltd. Sponsored ADR Report .
Shares of Alibaba lost 4.8% of their market value during the last month, underperforming a broad market that continued to tick higher. But that November dip in Alibaba isn't a sign of weakness -- instead, it's a clear-cut buy signal in shares of this big e-commerce stock.
Simply put, Alibaba's long-term trend has been positive all year long. And while shares corrected last month, that correction isn't putting the bullish trend in this tech titan at risk. Instead, BABA is on the precipice of a clear-cut buying opportunity for shares before the next leg higher.
To figure out when to pull the trigger, we're turning to the chart for a technical look:
At first glance, it's clear that Alibaba's price trajectory has been up and to the right in recent months. But something important happened in mid-August -- the trend changed.
More specifically, at that point in time, Alibaba's trend actually decelerated. That's not abnormal, particularly for a stock that's already more than doubled year-to-date. By decelerating, the uptrend in Alibaba was essentially indicating to investors that it could stay alive for the long term.
Since then, shares have been corralled by a very well-defined price channel, bouncing higher on every touch of trendline support at the bottom of the channel. Simply put, that support line has represented a very low-risk, high-reward opportunity to pick up shares of BABA -- that's proven true on the last three tests of that support level now. And we're witnessing the fourth test of trendline support Friday.
From here, it makes sense to pull the trigger on a buy with the next bounce higher in Alibaba. Consider that bounce your confirmation that buyers are still in control of shares despite the latest correction in shares in November. All trend lines eventually break at some point, but by actually waiting for the bounce to happen first, you're ensuring BABA can actually still catch a bid along that line before you put your money on shares.
Buyers and sellers are battling it out to see if BABA can push into positive territory to end the week -- if it doesn't hold up on Friday, look for a possible bounce signal on Monday. Either way, BABA is right on the verge of that buy signal being confirmed.
Meanwhile, an uptrend in relative strength continues to indicate that BABA will keep outperforming the rest of the market here. As long as that uptrend in relative strength remains intact, this stock is statistically predisposed to continue outperforming the rest of the market.
Buy the next bounce higher in Alibaba.
But what does Alibaba actually do:
More of What's Trending on TheStreet:
This article is commentary by an independent contributor. At the time of publication, the author held no positions in the stocks mentioned.