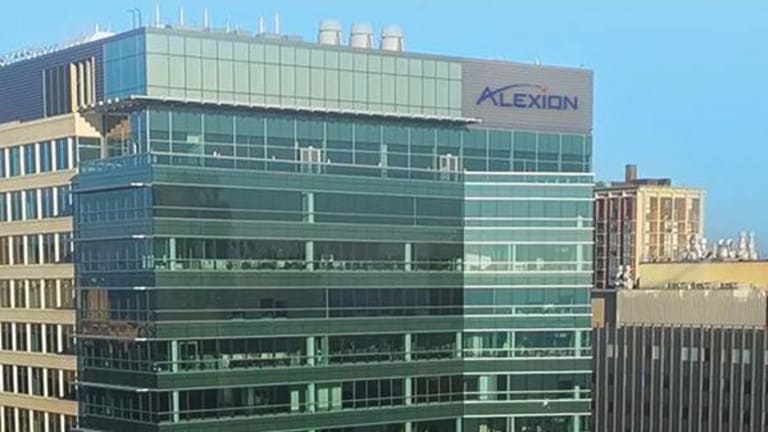 Alexion Announces Phase Two Trial Failure, Falls Slightly After Hours
The biotech company has been taking a beating lately.
The biotech company has been taking a beating lately.
Alexion Pharmaceuticals (ALXN) - Get Report  has announced that its phase two trials of a kidney transplant drug have failed, just days after firing its CEO and chief financial officer amid an internal investigation of improper sales practices tied to its top-selling drug Soliris.
"We are disappointed that this trial did not meet its primary endpoint, given the urgent need for preventive therapies for patients at risk of DGF and the potential role of the complement cascade in the development of this serious and life-threatening complication," said Martin Mackay, Ph.D., executive vice president and global head of R&D at Alexion in a statement. 
The company's share price fell after hours, hitting $118.97, after having a decent day, bouncing back 1.9% from market's open. The company plummeted on Dec. 12, when officials announced that CEO David Hallal and CFO Vikas Sinha were leaving the company. Neither were found to have been involved in the improper sales of Soliris but their departure was announced soon after revelations of the sales problems.  
David Brennan, a current Alexion board member and former AstraZeneca (AZN) - Get Report CEO, takes over as interim CEO immediately, the company said. Sinha is being replaced as CFO with David J. Anderson, the former CFO at Honeywell (HON) - Get Report .
Alexion's problems began at the beginning of November, when it cancelled a presentation at a health care investor conference. Rumors that Alexion was an imminent acquisition target turned quickly to concern about the company's delayed 10-Q filing for the third quarter.
A few days after cancelling its conference appearance, Alexion announced the internal investigation into Soliris sales practices based on an accusation made by a former employee.