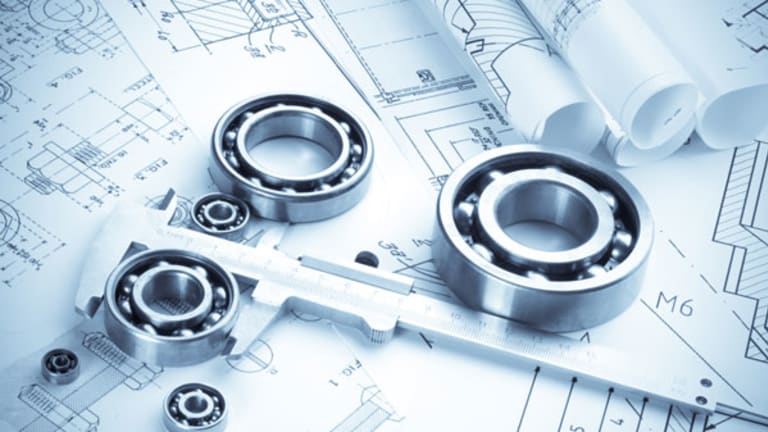 Alcoa
reported a first-quarter loss and a slump in sales Tuesday, as expected, owing to the weak economy and a steep drop in aluminum prices.
Revenue for the first quarter was $4.15 billion, down from $5.7 billion in the fourth quarter of 2008 and 36% below the $6.5 billion in the same period a year earlier, after excluding businesses that have been shed.
The Pittsburgh-based company blamed the downturn in revenue on sluggishness in the automotive, transportation, building and construction and aerospace sectors. As demand declined, realized metal prices continued falling, leaving prices about 60% lower than they were last summer.
Alcoa, which has announced thousands of job cuts and other cost reductions in order to improve its financial position, reported a loss from continuing operations of $480 million, or 59 cents a share, for the quarter. Last year, the company had income from continuing operations of $299 million, or 36 cents a share. On average, analysts were looking for a loss of 56 cents and sales of $4.08 billion this time around.
With items factored in, Alcoa lost 61 cents a share in the most recent quarter.
"Alcoa responded swiftly to the declines in our end markets and the historic drop in aluminum prices with a holistic program that dramatically re-positions our balance sheet and operational cost structure," said Klaus Kleinfeld, president and CEO of Alcoa, in a press release. "The result has been a rapid increase in liquidity during the quarter and significant operational cost savings. Besides putting us in a strong position to manage through this downturn, we now have the strategic and operational fundamentals in place for Alcoa to emerge even stronger when the economy recovers."
Shares of Alcoa, whose report is treated each quarter as the beginning of earnings season, slipped 3 cents in after-hours trading to $7.76. During the regular session, the stock fell 12 cents, or 1.5%, to $7.79.
TheStreet.com Ratings, recently cited for Best Stock Selection from October 2007 through February 2009 , is an independent research provider that combines fundamental and technical analysis to offer investors tremendous value in volatile times. To see how your portfolio can use this research, click here now!