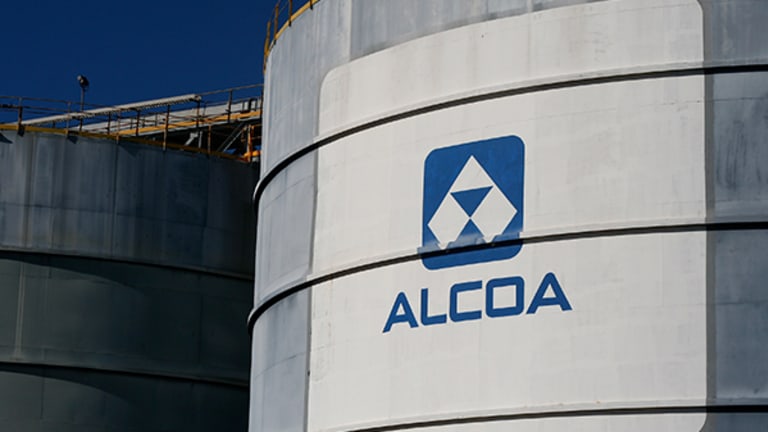 Alcoa, Arconic Benefiting From Rising Demand for Strong, Lightweight Materials
Alcoa is probably a better retirement investment, while Arconic carries more risk.
So many unpredictable things happened in 2016. Why should 2017 be any different? When it comes to safeguarding your hard-earned wealth, you need a proven system that will guarantee your profits.
All the talk about "making America great again" usually centers on bringing back manufacturing jobs. Can the country's old warhorse companies still compete in the 21st century? Let's look at the performance of Alcoa (AA) - Get Free Report , a company that was founded in 1888 but just went through a radical reinvention.
Alcoa effectively split into two companies last year. The part of the firm that retained the name Alcoa has the company's traditional mining, smelting and refining divisions, producing raw aluminum. The new company, Arconic (ARNC) - Get Free Report , concentrates on engineering parts for specific industries, primarily aerospace and automotive.
Arconic is a holding inJim Cramer's Action Alerts PLUS Charitable Trust Portfolio. See how Cramerrates the stock here. Want to be alerted before Cramer buys or sellsARCN?Learn more now.
Demand for both these companies' products is expected to rise in the coming years. One example is the trend toward using more aluminum in cars to achieve greater fuel efficiency.
New fuel economy regulations will require U.S. vehicles to average 54.5 miles per gallon by 2025. Ford's new all-aluminum-body F-150 pickup truck, the most popular vehicle of any kind in the United States.
The lightweight nature of aluminum also makes it attractive as a means of achieving fuel efficiency in airborne vehicles. But it's strong, which means its structural integrity can be maintained. Additionally, aluminum is used by high-tech companies like Microsoft in making tablets and laptops.
America's auto industry hit an all-time high in revenue in 2016 and is expected to reach almost as high a mark in 2017. Activity in the aerospace industry is also on the rise.
One of the few things the two parties in Washington seem to agree on is the need for more infrastructure spending, good news for well-established manufacturing firms in the heartland. The Pentagon budget is big and will probably get bigger, which is good for aerospace. Arconic has announced its first major supply deal, a $1 billion contract to supply Airbus with aluminum sheet and plate.
Arconic now has $1.8 billion in cash on its balance sheet, as well as a 19.9% stake in Alcoa that is worth more than $1 billion at recent prices. Management says it will use rising cash flow to reduce its debt.
So which of these stocks is worth owning? Arconic has been the more volatile of the two, but its shares now trade at around 1.1 times book value, which is cheap. Alcoa is probably the better choice for retirement investing, while Arconic could provide big gains to investors willing to tolerate some risk.
---
You can't just settle for investments that are doing pretty well -you have to KNOW you can beat the market year in and year out. We have a proven system that can give you that security - the knowledge that you will make money on more than 80% of your trades. To find out more, just click here!
Tom Scarlett is an independent contributor who at the time of publication owned none of the stocks mentioned.