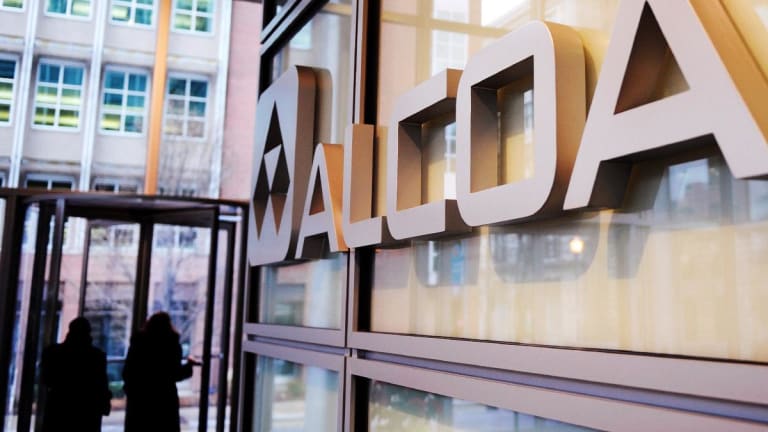 Alcoa and United Steelworkers Reach Tentative Contract Agreement
On Friday, as the summer of 2019's last holiday weekend begins, the United Steelworkers said it reached a tentative agreement with Alcoa on a master contract.
The United Steelworkers said Friday that the union reached a tentative agreement with Alcoa (AA) - Get Free Report on a master contract.
To finalize, USW District 7 Director Michael Millsap, who chaired negotiations, said local union delegates will meet with members and arrange ratification votes.
Details of the contract will not be disclosed to the public until members have had a chance to review it with their elected union representatives, which is expected to happen over the next few weeks.
"We came to the table months ago prepared to negotiate in good faith for a fair contract, but management made us fight for it every step of the way," said USW International President Tom Conway in a statement. "We are proud of what we have accomplished due to the unity, strength and solidarity of local union leaders, members and Contract Action Teams."
"The proposed contract builds on decades of collective bargaining progress with hard-fought economic and non-economic improvements," Millsap said in a statement. "Our members have earned and deserve fair wages, benefits and working conditions." 
Alcoa couldn't immediately be reached for comment. 
The "global leader in bauxite, alumina, and aluminum products," later posted on its website that the contract being considered is a new 4-year labor agreement for approximately 1,700 active employees at five U.S. locations.
Alcoa's shares closed up 0.8% at $17.94.