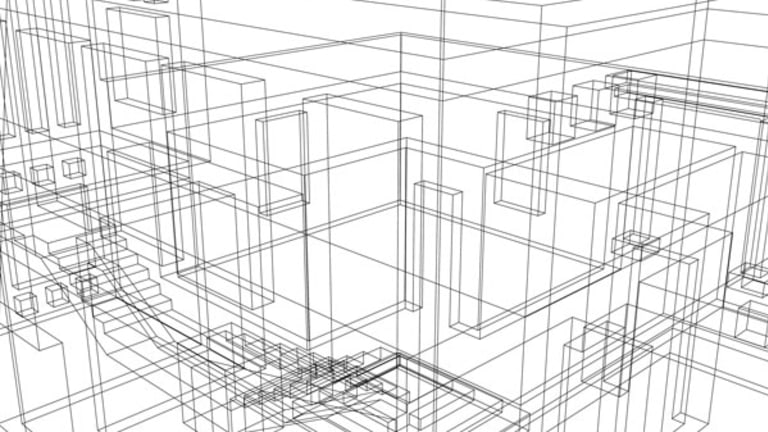 Alaska Airlines Confronts Fickle Wall Street
Alaska Airlines's stock rose 30% in 2011, leading all airlines. A year later, it is the sector's worst performer.
SEATTLE -- (
--
Alaska Airlines
(ALK)
is hardly the first company to discover that Wall Street is fickle.
The carrier led the industry in 2011 with a 30% share price gain. But this year, with the
Arca Airline Index
(ALK)
up 12%, Alaska shares are down 11%, the biggest decline in the industry. Shares closed Thursday at $34.04, off 43 cents.
Airline analysts are not deterred though, and several have recently issued buy ratings. They include Mike Derchin of CRT Capital Group, whose recent report on the carrier was entitled "Valuation Indicates Stock Extremely Mispriced."
"Alaska was the first network airline to earn its cost of capital in the high jet fuel price, sluggish economic environment of 2010 and 2011" and will do so again in 2012, Derchin wrote. But "instead of rewarding Alaska for successfully generating above average returns on a consistent basis, the market is penalizing it. The market seems to have concluded that Alaska's transformation is not permanent."
In terms of total enterprise value to EBITDAR (earnings before interest, taxes, depreciation, amoritization and rent), a frequently used valuation metric for airlines, Alaska is at 3.6 times the latest 12 month EBITDAR, compared with 5.1% for the industry. Normally, the ratio is between 4x to 7x. "This is why it is so cheap," Derchin said in an interview, adding that he is uncertain why investors are staying away.
One possibility is that Alaska has trailed the industry in passenger revenue per available seat mile, or PRASM, growth for two consecutive quarters. In the first quarter, Alaska PRASM grew 5.1% while industry PRASM grew 8.4%. In the second quarter, Alaska PRASM grew 3.7% while industry PRASM grew 6.2%. Additionally, it could be that investors are put off by Alaska's 6% annual capacity growth rate at a time when many airlines have flat capacity growth. "Maybe people think network carriers should not be growing so fast," Derchin said.
In particular Alaska is growing in Hawaii, which now accounts for 20% ofits capacity. Alaska's Hawaii growth began when Aloha Airlines shut down in 2008. Derchin said part of the benefit derives from passengers who choose Alaska's long-distance East Coast routes partially to accumulate frequent flier miles to use for trips to Hawaii. Maxim Group analyst Ray Neidl said in a recent report that Alaska's Hawaii traffic is growing about 45% annually.
Derchin has, however, reduced his 2012 estimate to $4.95 per share. Analysts surveyed by
Thomson Reuters
are currently estimating a profit of $4.89 per share. Derchin also reduced his price target to $66, based on five times estimated 2012 EBITDAR.
Like
US Airways
(LCC)
,
JetBlue
(JBLU)
and
Frontier
, Alaska is on the list of carriers that AMR CEO Tom Horton considers to be a possible candidate for a merger with American. However, like JetBlue, Alaska does not view itself as a merger candidate.
"We have said for many years that our preference is to remain a strong, vibrant, independent company," said spokeswoman Bobbie Egan, in a prepared statement. "We think our current plan provides the best outcome for all of our stakeholders - including employees, customers and shareholders."
Neidl and
S&P Capital IQ
analyst Jim Corridore, like Derchin, have buys on Alaska stock. In a recent note, Corridore raised his 2012 profit estimate to $4.98 per share, while his target price remains at $43. Corridore values the shares at 4.1x estimated 2012 EBITDAR.
"We think Alaska is likely to see strong summer travel demand help its Q3 results, and believe the company has reduced its seasonality with an expanded network," he wrote.
Neidl said "the fundamentals should continue to support a strong stock price." Additionally, he said, "with its strategic and successful position, the company remains an attractive takeover target (as) its route system would be attractive to larger airlines such as AMR or
Delta
(DAL)
."
A downside, Neidl said, is that "an acquisition by a larger carrier would be ruinous to Alaska's service and even to the acquirer, who would benefit more from code sharing agreements with Alaska than from an actual acquisition."
--Written by Ted Reed in Charlotte, N.C.
>To contact the writer of this article, click here:
Ted Reed