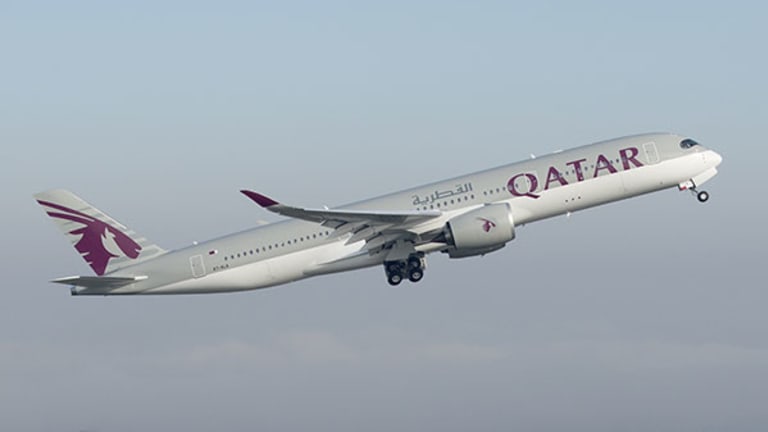 Airbus Rushes to Update Software to Prevent Potential Explosions
The A350-900 long-haul aircraft runs the risk of overheating and exploding without the fix.
The European Aviation Safety Agency issued an emergency directive to pilots of the Airbus SE (EADSF) A350-900 long-haul aircraft to upload a software fix to prevent the plane from possibly overheating the hydraulic system and causing an explosion, Reuters reported.
An overheat failure mode of the hydraulic engine-driven pump was found, which could lead to a dangerously fast rise in temperature of the craft's hydraulic fluid. If the temperature is not noticed and corrected, it could, when combined with an inoperative fuel tank inerting system, cause the fuel-air mixture in an affected tank to ignite, creating an explosion.
Airbus has so far delivered 100 of the aircraft requiring a software update. Lufthansa, Singapore Airlines, Cathay Pacific and Qatar Airways all fly the planes. Airbus said it told all operators of the short-term software fix and is investigating the necessity of further action.
More of What's Trending on TheStreet: