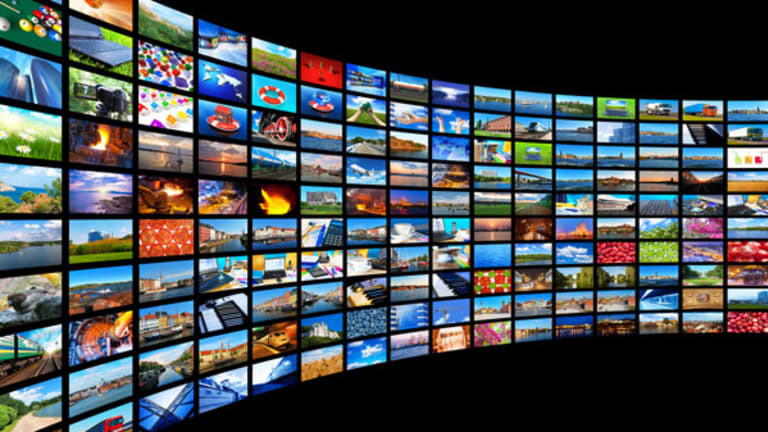 Agenda at Newspaper Summit: Survive
A meeting of high-level newspaper executives in Chicago revealed nothing except lower stocks and chatter of antitrust breaches
A group of newspaper muckety-mucks converged on a hotel in a Chicago suburb to discuss the state of their troubled business Thursday.
But about the only thing to come out of the meeting a day later has been further losses for old-line media stocks and talk of possible antitrust violations.
The most pressing item on the meeting's itinerary, according to reports -- and possibly the most pressing issue in the print-media industry right now -- was whether and how to begin charging readers for content online.
In the wake of the meeting, chatter among the chattering classes Friday was that, perhaps, the meeting had violated antitrust laws. Could these publishers, in other words, be colluding to set prices? Or could they have been discussing how best to synchronize their collective shift to a so-called pay-wall model?
Only a few publications' web sites have chosen to go that route -- News Corp.'s
Wall Street Journal
primary among them. All the rest have been lax to be the first out of the gate to charge for their stuff online.
Tellingly, an antitrust lawyer was present at the meeting, which bore the helpful title: "Models to Lawfully Monetize Content."
Representatives of the
New York Times
(NYT) - Get New York Times Company Class A Report
,
Gannett
(GCI) - Get Gannett Co., Inc. Report
,
EW Scripps
(SSP) - Get E. W. Scripps Company Class A Report
,
McClatchy
(MNI) - Get McClatchy Company Class A Report
,
Lee Enterprises
(LEE) - Get Lee Enterprises, Incorporated Report
, The Associated Press, Freedom Communications, Hearst Newspapers, Advance Publications, MediaNews Group and Philadelphia Media Holdings all attended the meeting, which was hosted by the Newspaper Association of America, a trade group.
Notably absent from the above list were the
Washington Post
(WPO)
and
News Corp.
(NWS) - Get News Corporation Class B Report
, though it was unclear if that was the full list of attendees.
Interestingly, James Warren, who blogs for the web site of the old-line slick
The Atlantic
, broke news of the confab yesterday. The former managing editor of the
Chicago Tribune
, Warren was fired after real-estate tycoon Sam Zell bought the paper's parent company -- and then promptly bankrupted it -- in a disastrous LBO.
Share prices of newspaper companies have been beaten down so far that most are now small caps. In Friday's session, they were generally weaker. New York Times stock slipped 1.8% to $6.62, Washington Post was down 1.4% to $360, Gannett slipped 3.8% to $4.77, E.W. Scripps fell nearly 17% to $1.99, and the teetering-on-the-brink McClatchy dropped 21% to 85 cents. Only the conglomerate News Corp. saw its shares rise, closing at $11.23, up 2%.
Copyright 2009 TheStreet.com Inc. All rights reserved. This material may not be published, broadcast, rewritten, or redistributed.