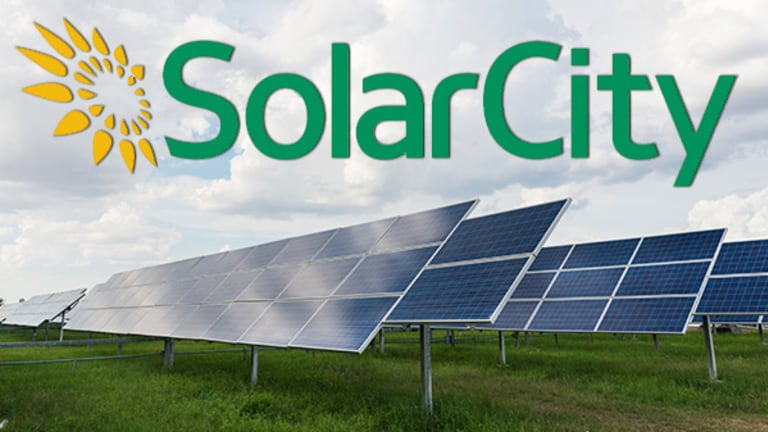 After Tesla Acquisition, Musk's Cousin to Leave SolarCity -- Tech Roundup
Lyndon Rive, a co-founder and former CEO for SolarCity, is leaving Tesla to start another company next year.
It was a controversial move, Tesla Motors (TSLA) acquiring SolarCity (SCTY) for $2.6 billion in the fall of 2016. CEO Elon Musk, the largest individual shareholder of Tesla, proposing that it buys SolarCity, where he served as chairman and also the largest shareholder.
Had SolarCity been profitable, or at least close to it, perhaps it wouldn't have made so much news. But given that SolarCity was burning through about the same amount of cash as Tesla at the time, despite being one-tenth the size, raised some eyebrows.
So did Musk's involvement in both companies and the fact that his cousin, Lydon Rive was the company's co-founder and former CEO. But that run has ended, and so has Rive's run at the company.
Apparently, Rive is leaving Tesla to start another company next year and spend more time with his family.
Tesla's CFO also departed the company in February, replacing the original CFO before that. The company's Autopilot director left at the end of 2016. So it's not clear if there are issues in the C-suite we're unaware of, or if these folks are truly taking new positions out of pure interest in other areas.
Let's hope it's the latter, rather than something being wrong with Tesla or Musk's leadership. Once again, it at least raises some eyebrows.
Shares of Tesla closed at $317.01 Tuesday, up 0.4%.
Yahoo! (YHOO) is implementing a share buyback, albeit, a unique one. Over time, investors begin to realize that some companies just aren't normal. Yahoo! is certainly one of them.
The company announced that it will could buy up to $3 billion worth of stock ahead of its planned core asset sale to Verizon (VZ) . The proposal to do so will expire on June 13. So why is the company doing this ahead of its sale?
To provide liquidity, as some shareholders will need to liquidate their holdings at the time of or before the sale. The company believes it could purchase shares back between $44.74 and $50.79. In this case, it wouldn't make for a bad purchase, with shares hitting $51 in Tuesday's trading session.
Yahoo! also made the case that this could be a great way to return capital to shareholders.
Like we said, it can never be easy with Yahoo! So it has an atypical share buyback, to go along with an atypical asset sale, in which it is selling a majority of itself to Verizon.
So what does that leave? Well, basically an investment company with its largest holding being in Alibaba (BABA) , since the company was unable to spinoff its stake in a tax-free manner.
Shares of Yahoo! closed at $50.96 Tuesday, up 2.2%.
Facebook's (FB) Instagram is at it again: Copying some of Snap's (SNAP) top features in order to retain engagement and grow its user base.
So what made Snapchat cool in the first place? By taking disappearing selfies, pictures or videos and having the ability to send them with text or audio to a friend, teens and young adults have a great time using the app.
Then Snapchat introduced Stories, which allowed for curated snaps to be put together for all sorts of events. Be it the election, a big game, prom or seemingly anything else. Then brands started getting in on it and now users can get their daily scoop from ESPN to the Wall Street Journal.
As its popularity climbed and climbed, Instagram took notice, as its popularity was waning, despite having far more users. So what did it do? It started copying.
It added Instagram stories and less than 8 months later boasted having 200 million daily active users. I guess that's what happens when you have some 700 million active users to start with. For the record, Snapchat only has 166 million total users. So, there's a big discrepancy.
Snapchat also became popular with filters, or the ability to alter selfies into all sorts of different images. You could add animal ears, voice effects, scuba equipment - -all sorts of stuff to your picture. Some of it would be location based or sponsored by an upcoming event, (such as a new movie).
Now though, Instagram is copying similar filters as well. Management has tried to defend itself, but it appears pretty blatant to even the average user.
It can be debated all day and night, but the truth of the matter is Facebook looks impossible to beat. With such size and scale, it can replicate almost any feature once it gains in popularity.
Shares of Facebook closed at $149.78 Tuesday, down 0.3%. Snap closed at $20.78, up 0.2%.
Facebook is a holding in Jim Cramer's Action Alerts PLUS Charitable Trust Portfolio. Want to be alerted before Cramer buys or sells FB? Learn more now.
This article is commentary by an independent contributor. At the time of publication, the author held no positions in the stocks mentioned.