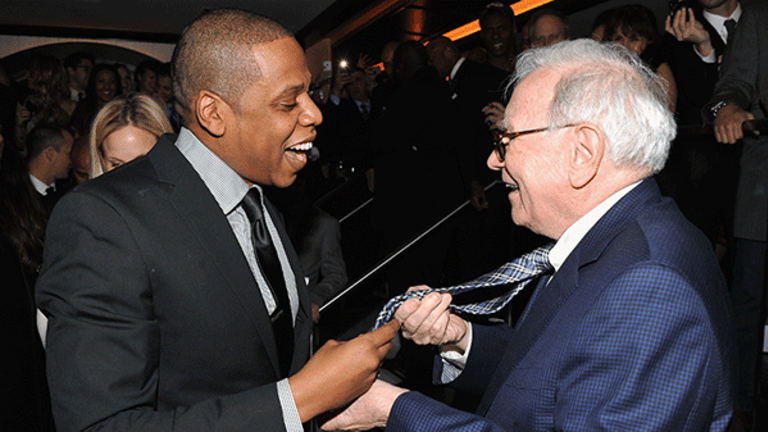 Billionaire Warren Buffett Has $100 Billion to Spend, Maybe on These 8 Companies
Here are the names we discovered.
Here are the names we discovered.
Berkshire Hathaway Inc.  (BRK.B) - Get Report  is fighting for energy producer Oncor, but keep in mind it does have about $100 billion in cash to spend. 

Buffett is clear on his acquisition criteria: large, simple businesses, with strong management in place, generating consistent earnings with little to no debt. While $11.3 billion is no small sum, it pales in comparison to other Berkshire deals, including its last major one before Oncor, in which Berkshire paid $37.2 billion for Precision Castparts Corp., or the $143 billion attempt earlier this year by Berkshire-backed Kraft Heinz Co. (KHC) - Get Report to buy Unilever NV (UL) - Get Report .
Coca-Cola CEO: Thanks to Amazon and Walmart War, Retail Will Look Profoundly Different
Using Buffett's acquisition criteria, FactSet Research Systems Inc. (FDS) - Get Report M&A director Bryan Adams set out to identify potential targets those businesses that share these characteristics:
businesses with primary revenue exposure to the United States
earnings from $33 billion to $133 billion
business that have maintained, for three years: a price/earnings ratio of at least 15, a return on equity of at least 3%, and a debt-to-equity ratio of no more than 33%
businesses with no more than five subindustries
businesses with managers possessing an average tenure of five years
and finally, businesses worth $25 billion to $200 billion.
Berkshire itself does not even fit the bill, Adams noted, with 23 subindustries and a debt-to-equity ratio of 36%.
From the universe of 83,000 public companies, Adams came up with 12. Due to their expensive stocks, he excluded pharmaceutical company Actelion Ltd. (ALIOY) , broker Charles Schwab Corp. (SCHW) - Get Report , medical robot maker Intuitive Surgical Inc. (ISRG) - Get Report and tech company VMware Inc. (VMW) - Get Report . That leaves just eight companies.
"This is definitely a well-worn game, and we will almost certainly be wrong, but games are meant to be fun!" Adams wrote. "If the game analogy doesn't work for you because winning is everything, then let's treat this as a poor man's thought experiment instead."
Here's the eight companies that fulfill all of Berkshire's acquisition criteria, according to Adams' analysis. 
More of What's Trending on TheStreet:
Like Rats Off a Sinking Ship, Steve Bannon Out at White House
10 of the Most Worthless And Expensive Olympic Venues of All Time