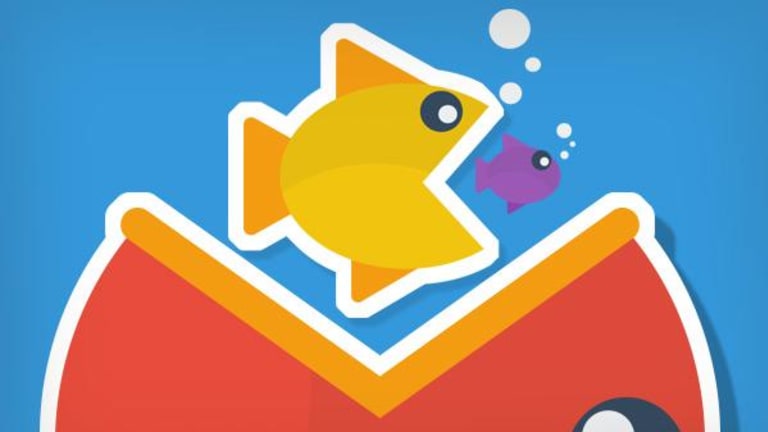 Publish date:
After Mattel's Brutal Holiday Season, Will Hasbro Look to Swallow Its Rival?
Hasbro (HAS) has approached Mattel (MAT) about a merger several times over the past two decades, and could soon do so again.
Hasbro (HAS) has approached Mattel (MAT) about a merger several times over the past two decades, and could soon do so again.
"They're baaack!"
That was the reaction from Columbia business school professor Leonard Sherman, who likened the possibility of Hasbro (HAS) - Get Report approaching Mattel (MAT) - Get Report about a merger yet again to the poltergeist that haunts the Freeling family in Steven Spielberg's classic 1982 horror film.
Sherman is the author of If You're in a Dogfight, Become a Cat! Strategies for Long-Term Growth, which advises companies on how to "break away from the pack" to gain market share in their respective industries.
Almost exactly one year ago to the day, rumors began circulating that a Hasbro and Mattel merger was in the works. Word was that the two toy companies revitalized merger talks from 1996, when they first were sparked. Both times, the talks fell through.
But after Mattel posted disastrous 2016 fourth quarter results last week, those talks may surface again, although if they persist, the companies will face several obstacles.
For one, antitrust issues would be a hurdle for a tie up as Mattel and Hasbro represent the largest toy companies in the industry. Another may be that the companies, headquartered on opposite sides of the country - Hasbro in Rhode Island, Mattel in California - would have a tough time combining management.
Due to these obstacles, there's a "one in a zillion chance" that a merger will happen, said Jim Silver, CEO of  toy review site TTPM.com.
Not so fast, Jim. "Maybe Hasbro can manage Mattel better than Mattel can do on its own," Sherman said.
Barbie had a rough holiday season
He said the "dogfight" between Mattel and Hasbro has lasted for years with the Rhode Island Nerf maker "generally outperforming" its larger, California rival.
"And the latest rumors of a merger would certainly be in keeping with heightened M&A activity leading to growing concentration in telecomm, media, airlines and other industries," Sherman said.
Last Wednesday, Mattel reported fourth quarter earnings of 52 cents a share vs. Wall Street's expectations of 71 cents a share. The toy company's revenue declined 8% to $1.83 billion, with a 2% slip in Barbie sales amid a 7% drop in all North American revenue. Globally, net sales fell 4%.
Last year, it was speculated that Hasbro could pay as much as $1 trillion for Mattel, but that amount could come down given the circumstances.
Mattel's stock price has tumbled 38% in the last three years, alluding to a weakness in its doll sales. Under the leadership of outgoing CEO Christopher Sinclair, Barbie undertook a necessary makeover last year - adding various body shapes and skin tones to its collection. But not even the revitalized Barbie could offset the loss of Disney (DIS) - Get Report Princess, snagged by Hasbro in 2016.
Margaret Georgiadis, the former Alphabet's (GOOGL) - Get Report  Google president of the Americas, will take over as Mattel's CEO on Feb. 8.
On Monday we will see how Hasbro performed in the fourth quarter compared to its rival, when the company is expected to report earnings of $1.27 a share on $1.5 billion in revenue.
Will Hasbro report weak earnings? There was a 7% slip in toy sales this holiday season, according to NPD. Or, will the company report killer earnings, as it was the leader in toy sales during the November and December months, with Disney Princess dolls topping Target's (TGT) - Get Report best-selling toys and its Pie Face Showdown leading Amazon.com (AMZN) - Get Report toy sales.
Amazon and Alphabet are held in Jim Cramer's Growth Seeker and Action Alerts Plus Portfolio,Learn more now.