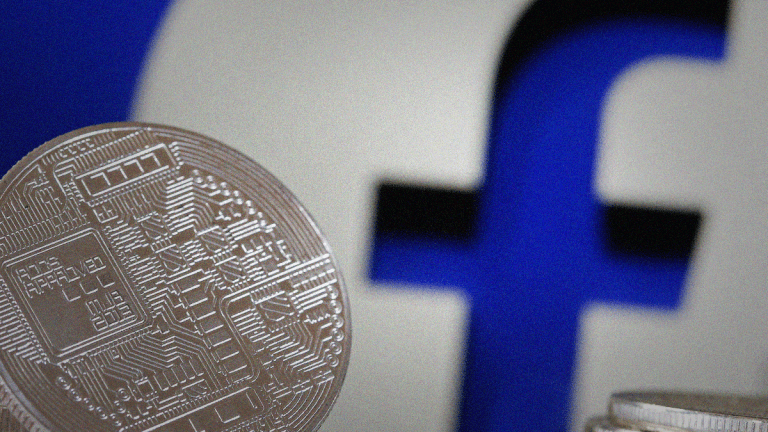 After Libra Exits, Facebook Faces an Uphill Battle in Restoring Credibility
Last week, lawmakers warned Libra Association members that they would share liability for issues with Facebook's planned digital currency.
After the exit of several major partners, the status of Facebook's (FB) - Get Meta Platforms Inc. Class A Report Libra project is looking shakier than ever.
On Monday, Booking Holdings (BKNG) - Get Booking Holdings Inc. Report was the latest member of the Libra Association, the consortium of partners tasked with governing the forthcoming currency, to back out of the project, which brought the total number of participants down to 21 out of the original 28 partners. Facebook shares closed 3% higher on Tuesday at $188.89.
"This may not be the end of the fallout," noted Braden Perry, an attorney specializing in digital currency regulation at Kennyhertz Perry. "Under the remaining 21 companies who have signed interim articles of association, any of the members can leave for any reason."
Last week, a strongly-worded letter from lawmakers appears to have triggered the exit of several financial services firms from the Libra Association, including Visa (V) - Get Visa Inc. Class A Report , Mastercard (MA) - Get Mastercard Incorporated Class A Report and Stripe. In a letter dated Oct. 8, Sens. Brian Schatz (D-HI) and Sherrod Brown (D-OH) warned the CEOs of those companies that participation in the project would bring a high degree of scrutiny "not only on Libra-related activities, but all payment activities."
Visa, Mastercard and Stripe left the association in the days following; PayPal (PYPL) - Get PayPal Holdings, Inc. Report said it was leaving the group earlier this month.
"People were getting a queasy feeling about Facebook doing this all along, but they validated the endeavor by having all these big names in the picture," added Alex Karasulu, founder of the blockchain platform OptDyn. "It was huge to write these letters to association members really threatening them. Telling them that they're sharing liability is scary for financial companies."
The letter to association members asserted that Facebook is shifting risks onto its partners, and that the companies would share liability for activities such as terrorist financing or child sex trafficking facilitated by Libra. Members should "consider Facebook's inability to manage current risks from its core business lines," the lawmakers wrote.
"These financial companies already reside in a complex regulatory universe, and frankly [it] wasn't worth the additional regulatory and legal scrutiny that Libra has absorbed," Perry added. "Once PayPal exited, Visa, Stripe, and Mastercard predictably soon followed."
Late last week, David Marcus, the Facebook executive heading up the Libra project and a former president at PayPal, wrote on Twitter that the departure of association members was "not great news in the short term, but in a way it's liberating...change of this magnitude is hard. You know you're on to something when so much pressure builds up."
Marcus testified before House and Senate committees in a rancorous pair of July hearings; Facebook CEO Mark Zuckerberg is scheduled to testify before the House Financial Services Committee on Oct. 23. 
Facebook is forging ahead with Libra, which it originally planned to launch in 2020, for the time being. On Monday, remaining members of the Libra Association held their first meeting in Geneva to discuss governance of the project. The group established a five-person board, which includes Xapo CEO Wences Casares, Andreessen Horowitz partner Katie Haun, and Facebook's David Marcus.
There's little doubt that the exit of key members deals a blow to the project's credibility and to the ecosystem of services that Facebook envisioned, however. And restoring faith in the project hinges on persuading market participants that "the reward outweighs the risk," Perry added.
"This will be a difficult uphill battle, especially considering the scrutiny that Facebook has received," he said.
Facebook and Mastercard are key holdings in Jim Cramer's Action Alerts PLUS charitable trust.