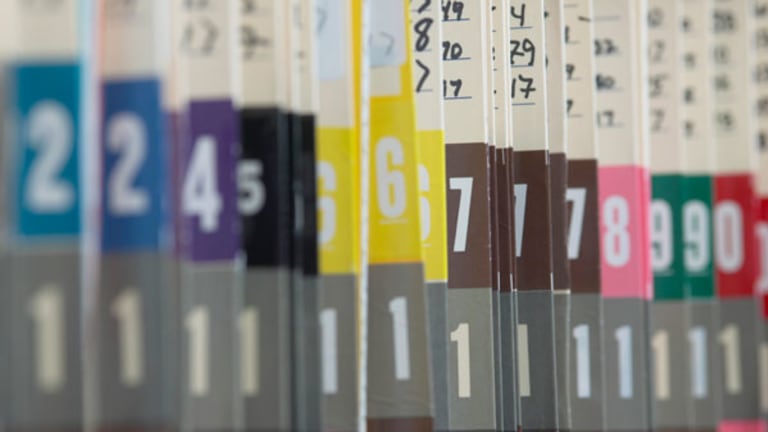 Aetna Shows Health Care Not Immune to Financial Crisis
Aetna reduces staffing by nearly 3% as part of a plan to reduce operating costs as reductions in enrollment growth predicted. Healthcare industry set for hard times.
Aetna reduces staffing by nearly 3% as part of a plan to reduce operating costs as reductions in enrollment growth predicted. Healthcare industry set for hard times.
Demonstrating that health care, the so-called golden industry, is not immune to the challenges faced by companies across the U.S.,
Aetna
(AET)
said Wednesday it will
, or less than 3% of the company's 36,208-employee workforce.
According to Aetna, this action is designed to align administrative expenses with the health-care company's growth outlook for 2009 and redirect resources to areas with a greater potential for future growth. As a result of this and other actions, Aetna expects to incur about $35 million, after tax, in restructuring charges in the fourth quarter of 2008 but will exclude the expense from operating results.
"These actions will reduce our operating costs and allow us to manage through the economic downturn from a position of strength," says CEO Ronald Williams. "The fundamentals of our business are solid, and we continue to win in the marketplace. While changes like this are never easy, they will help us maintain our strong competitiveness and ensure our continuing success."
The company said the job eliminations are targeted to ensure that they do not impair Aetna's ability to meet its customer commitments and growth targets going forward. Eligible employees will receive severance benefits based on length of service as well as outplacement and other support programs.
Aetna recorded net income of $277.3 million for the third quarter of 2008, compared with $496.7 million for the third quarter of 2007. Health care net income was $381.1 million, compared with $486.3 million for the third quarter of 2007. The decrease in net income was attributed primarily due to net realized capital losses in the third quarter of 2008 of $232 million after tax.
About $120 million of these losses were due to investment losses. These losses also include roughly $70 million for Aetna's investments in
Lehman Brothers
and
Washington Mutual
(WM) - Get Report
, as well as $42 million from sales of investment securities.
CFO Joseph Zubretsky said:
"While we did incur investment losses this quarter due to the turmoil in the capital markets, Aetna is well-capitalized, with a strong balance sheet and excellent cash flows and liquidity. We expect to generate over $1 billion of excess capital in 2008 and currently have no need to raise additional capital. Our underwriting results were strong, demonstrating our continued ability to manage costs and price with discipline."
Part of that discipline appears to be that Aetna realizes that 2009 will be a tough year for the health industry that is now expecting reductions in enrollment from employer plans as layoffs continue to take place.
Despite Aetna's operating expenses as a percentage of revenue being 17.4% for the third quarter of 2008 and 18.2% for the third quarter of 2007, the company is clearly positioning itself for difficult times. Add the continued deterioration of the value of investments since the close of the third quarter and many more health care companies are expected to record significant losses.
TheStreet.com Ratings issues financial strength ratings for 4,000 life, health, annuity, and property/casualty insurers are available at no charge on the
. In addition, the Financial Strength Ratings on each of the nation's 8,600 banks and savings and loans are available on the
.
Gavin Magor joined TheStreet.com Ratings in 2008, and is the senior analyst responsible for assigning financial strength ratings to health insurers and supporting other health care-related consumer products, including Medicare supplement insurance, long-term care insurance and elder care information. He conducts industry analysis in these areas. He has more than 20 years' international experience in credit risk management, commercial lending and analysis, working in the U.K., Sweden, Mexico, Brazil and the U.S. He holds a master's degree in business administration from The Open University in the U.K.