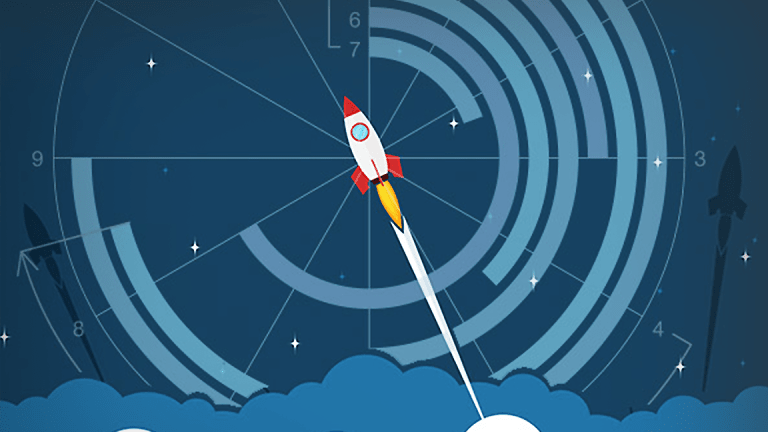 Aerojet Is Grounded After Spruce Point Announces Short Position
Aerojet is about five times more levered than it appears, according to activist hedge fund Spruce Point Capital.
Shares of military defense product maker Aerojet Rocketdyne (AJRD) - Get Report  were falling Tuesday after activist hedge fund Spruce Point Capital announced a short position in the stock while issuing a price target between $13 and $20 per share. 
Aerojet shares fell 4.4% to $32.55. 
The fund believes that investors are ignoring about $900 million of liabilities on the company's balance sheet, making it five times more levered than it appears. Additionally, the firm believes that the 4% growth analysts "blindly pencil in" over the next two years is not ignoring "hundreds of millions of dollars in revenue programs that are disappearing."
The firm noted that the barrier to entry in the company's rocket propulsion business is being lowered by rivals like Blue Origin and SpaceX. It also noted that various weapons platform were being wound down.
"Follow the money: Many long-term owners are consistently selling stock and reducing ownership. Aside from passive investor Vanguard, Aerojet has attracted only one new fundamental investor of size in recent years," Spruce Point's short notice said. 
The stock is down more than 7% year to date, though it did reach an all-time high above $40 in February.