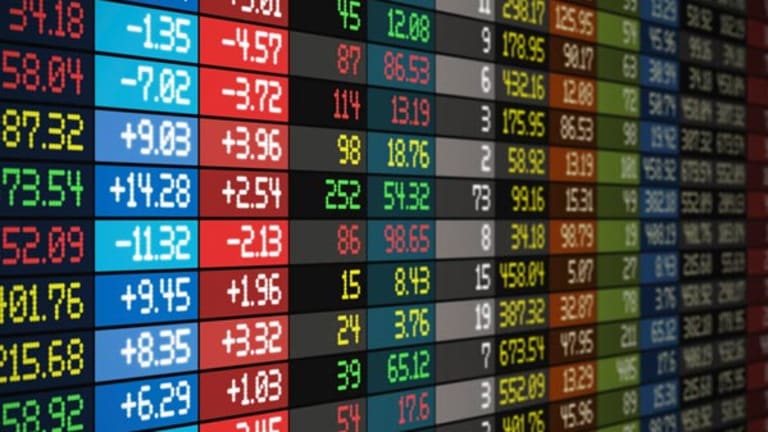 ADP's Jobs Surprise Untrustworthy
325,000 new jobs in December is only mildly good news.
NEW YORK (
) -- U.S. companies reportedly created 325,000 new jobs in the month of December, an eye-popping improvement compared to prior months, but one that should be taken with a grain of salt.
According to payroll firm Automatic Processing Data, the 325,000 gain in the private sector was the largest monthly gain since December 2010. The recent figure is nearly double the average monthly gain since May, when employment decelerated sharply. Much of the growth came from small and mid-sized firms.
December's improvement topped economists' expectations for 178,000 new jobs. But already analysts are warning that December figures tend to be especially volatile due to seasonal adjustments.
"This is not the first time we've seen a big upward December surprise that turned out to be a red herring," notes Capital Economics. "Only last year, the ADP reported initially that employment increased by 297,000 in December 2010, up from 93,000 the month before. Subsequently, however, we found out a few days later that private non-farm payroll employment increased by a much more modest 113,000 in December 2010." In other words, ADP significantly overshot on its estimate this time last year.
Capital Economics gives an explanation for the discrepancy: "Some employers have an incentive to keep everybody on the payroll list for tax purposes through the year, even if they are no longer being paid. Firms then purge their payrolls at the end of the year, which creates a very strong seasonal effect. The official payroll figures are not affected because that survey only counts somebody as employed if they were paid in that particular month, so these phantom workers would have fallen off the official count earlier in the year."
In the latest round of data, ADP may have expected a bigger purge than actually occurred, skewing its final headline figure to the upside.
Economists tend to watch the ADP estimate closely to get a better sense of what the government's monthly employment report will bring.
Other positive data points going into tomorrow's report from the government include the prolonged stretch of initial claims below 400,000. Some 372,000 Americans filed for unemployment benefits in the week ended Dec. 31, down 15,000 from the prior week's reading and beating the forecast for 375,000.
"We think business feared the worst in the fall in the wake of the plunge in consumer confidence, but with spending holding up much better than they expected the flow of new layoffs has slowed markedly," said Ian Sheperdson, chief U.S. economist with High Frequency Economics.
David Semmens, U.S. economist with Standard Chartered Banks, says that the ADP report "poses strong upside risks" for jobs report coming out tomorrow. "But, people will be wary of raising their forecasts too much given what happened in the December 2010 data releases," he notes.
Economists expect to see a jump in non-farm private payrolls of 165,000 for December in tomorrow's release. The economy probably created 150,000 total new jobs last month. Capital Economics' forecast is in line with consensus. But, even after the whopping surprise from ADP, the research firm says it's staying put with its original 150,000 estimate.
-- Written by Chao Deng in New York
.