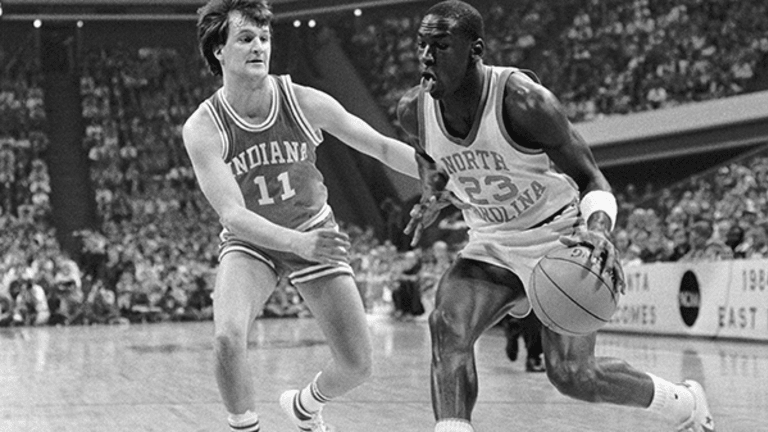 Adidas Is Now More Popular Than Air Jordan
Adidas is gaining on Nike. A simple Google search may give Nike a clue why.
Someone please wake up Nike (NKE) - Get Free Report ; it keeps pressing snooze. It is losing market share to Adidas, so it needs to step up its social-media and SEO game.
A simple Google search shows why Adidas (ADDYY) is running away with Nike's lunch.
Try this: Search "Best Adidas Sneaker" and see what consumers will consider to be the top 5 sneakers. The No.1 shoe is the $170 Runner. The lineup is gender neutral, but skews to the masculine.  
Then search "Best Nike Sneaker" and the No. 1 image is the $60 Tanjun, positioned on its toe ... like a ballerina. But isn't the company targeting men, who tend to spend more than women on sneakers anyway?
So, perhaps Nike should put more effort into its search engine optimization, to make sure the right-priced sneakers are seen by the right audience.
In addition to it kicking butt in the stores and on Google search, Adidas' website is aesthetically better than Nike's, with its static landing page and models. And "Adidas is just more innovative," says TheStreet's Senior Editor Michelle Lodge. 
How long has Micheal Jordan been retired? Yet Nike is holding on. Does it really think Air Jordan can compete in today's market? 
Imagine if the lower-priced Adidas Shell sneakers, made popular by the 1980's rap duo Run DMC, had not reinvented itself. It's not the Run DMC; it's the Shell and it's awesomely comfortable. 
Meanwhile, Nike is gearing up for yet another September Air Jordan release. Yet, Nike's sales are off and Wall Street is rolling out the downgrades.
Adidas Google Search Results
Nike Google Search Results
More of What's Trending on TheStreet: