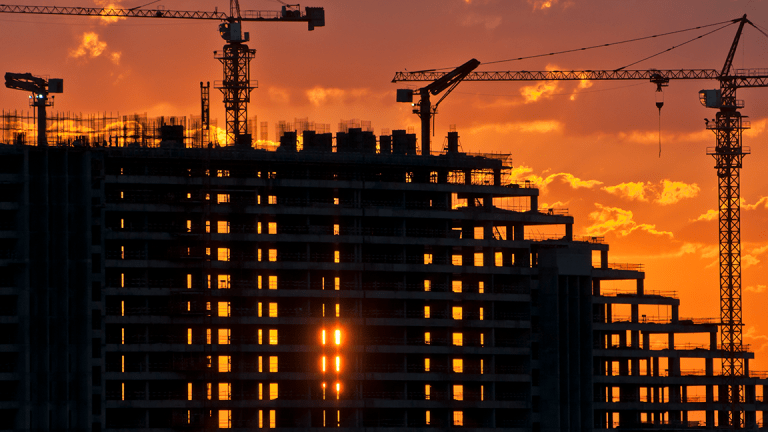 Acuity Brands Tumbles on Sales Miss, 'Cautiously Optimistic' Outlook
Provider of lighting and building-management systems reiterates demand outlook for rest of calendar 2019.
Shares of Acuity Brands (AYI) were lower after the Atlanta provider of lighting and building-management systems exceeded estimates for fiscal third-quarter earnings but missed the sales estimate.
The company reiterated its demand outlook for the rest of calendar 2019. As part of the outlook, though, the company said fourth-quarter sales might be down "modestly" and that some leading indicators of demand in its markets "have recently softened."
Acuity shares were off 12% at $123.72.
For the fiscal third quarter ended May 31, Acuity reported net income rose 21% to $88.4 million, or $2.22 a share, from $73 million, or $1.80, in the year-earlier period.
When the company backed out special items, adjusted share earnings were $2.53 a share vs. $2.37 a year earlier.
Analysts surveyed by FactSet were looking for GAAP per-share earnings of $2.14 a share and an adjusted $2.42.
Sales edged up 0.4% to $947.6 million. The FactSet survey produced a consensus estimate of $969.5 million.
"We remain cautiously optimistic about overall market conditions for the remainder of calendar year 2019 and do not believe that the demand outlook has meaningfully changed from our outlook provided last quarter," Vernon J. Nagel, Acuity's chairman, president and chief executive, said in a statement.
Nagel called the third-period report "solid," given "what continues to be a challenging market environment, particularly with ongoing angst generated by trade policy issues."
The third-quarter gross-profit margin narrowed 0.7 percentage point to 40.5% from 41.2% a year earlier. Acuity estimated that the fourth-quarter adjusted margin should exceed that of the year-earlier period.