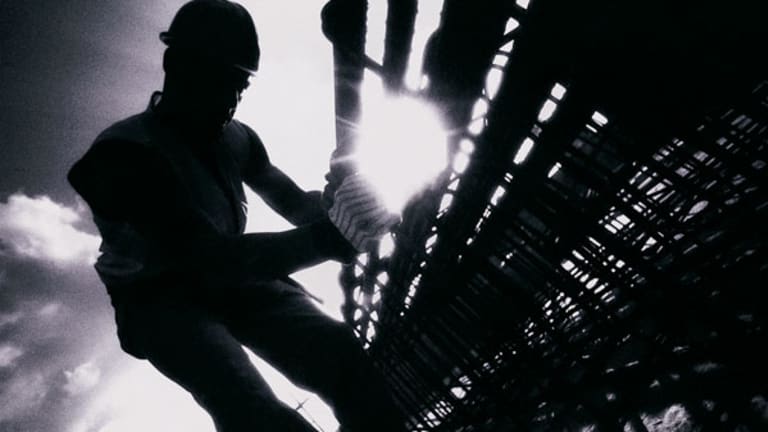 If the shares of the company are any indication,
Actuant
(ATU)
has something to smile about.
A 35% sales drop, slumping demand, and certain charges handed Actuant a $17.6 million loss, or 31 cents per share, in the third quarter. In the year-over period, the company earned $38.6 million in profit, or 60 cents per share.
But after excluding items, the industrial equipment maker manufactured income of 20 cents per share, besting most analysts' forecasts.
Shares soared by more than 12% by the afternoon.
Though Actuant said sales plummeted to $290.4 million in the quarter from $444.7 million in the year-over, the company also reported a near 7% sales uptick in its energy division to $62.3 million. Last year at this time, the division posted sales of 58.4 million.
Actuant cut about 7% of its headcount in the quarter. The company went on to say that cost-cutting and job reductions will continue, likely resulting in a $5 million reduction in pre-tax earnings in the fourth quarter.
Still, sales in their three remaining segments -- industrial, electrical and engineered solutions -- fell largely because of demand problems.
"While several of our end markets have begun to experience stabilization in demand, we encountered further weakening in certain later cycle businesses including those in our Industrial segment," CEO Robert Arzbaecher said. "Despite the lower sales, our operating margins (excluding restructuring and impairment charges) improved sequentially across all four segments, as benefits from cost reduction and restructuring activities were realized."
After taking out restructuring charges, the company anticipates full-year earnings to come between 87 cents and 95 cents per share, while sales will likely land between 1.245 billion to 1.265 billion.
For the next quarter, the company said sales will range between $275 million to $295 million, resulting in a profit of 12 cents to 20 cents per share after excluding restructuring charges.
Copyright 2009 TheStreet.com Inc. All rights reserved. This material may not be published, broadcast, rewritten, or redistributed.