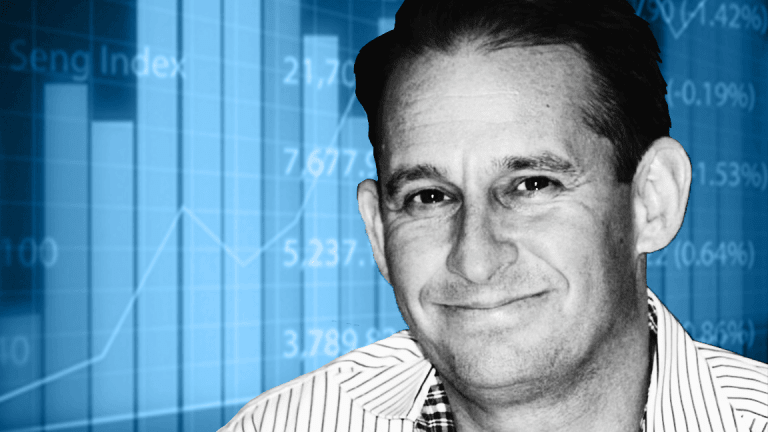 Activist-Targeted Rent-A-Center Sold to Vintage
Activist investor and Engaged Capital boss Glenn Welling is the architect behind the $15 a share deal.
Notch another sale on Glenn Welling's belt.
The activist investor and Engaged Capital boss can be considered the architect behind a sale announced Monday of Rent-A-Center Inc. (RCII) - Get Rent-A-Center Inc. Report  to sometimes insurgent buyout shop Vintage Capital for $15 a share in cash, a deal months in the making.
Rent-A-Center's shares spiked up 23% to $14.74 a share in pre-market trading on the news of the deal.
The sale ends roller-coaster ride that included multiple bidders, a temporary halt in the sale process and at least three hiked bids from by Vintage Capital's Brian Kahn. Kahn's now able to combine it with a rival retailer his fund currently owns, Buddy's Home Furnishings.
The Deal cited sources in April saying that a Rent-A-Center sale would likely be announced in a month or two. The Deal had also reported, citing sources familiar with the situation, that Rent-A-Center had received multiple bids, including one from Cerberus Capital Management LP, beyond a public bid made by Vintage. 
In October, Rent-A-Center said it had retained JPMorgan Securities LLC and was launching a process to explore strategic alternatives, a move that came five months after Engaged Capital's Welling succeeded at installing a minority-slate of three dissident director candidates to the company's board.
However, people familiar with the situation note that the review really didn't get underway until the company's chief executive, Mark Speese, who didn't support a sale, left in January. Mitch Fadel, a director and former RCII president who was installed on the company's board in June as part of Engaged Capital's minority-slate of directors, replaced Speese. Another opponent of a sale, Rent-A-Center's ex-chairman, Steven Pepper, resigned in October.
Welling installed three of the six current directors on the company's board, including Engaged Capital's director of research, Chris Hetrick. As a result, with Pepper and Speese out, the fund was essentially in control of the company's future. Also, Engaged Capital frequently pushes for M&A to drive a sale of the business, especially if it can make a deal at a significant premium to its cost basis.
Engaged Capital's cost basis at Rent-A-Center is between $8 and $9 a share, significantly below the $15 a share that Vintage Capital agreed to pay in cash for the retailer.
The deal comes after Rent-A-Center in November rejected a $13 a share acquisition offer, pending due diligence from Vintage, in part so it could consider other potential offers. Earlier this month Rent-A-Center concluded its strategic review and said it planned to remain independent. The move may have been a negotiating ploy. Shortly after that, the rent-to-own retailer received a public $14 a share bid from Vintage Capital and a deadline of Friday for RCII to decide if it was good enough.
The two sides discussed the offer, and Kahn ultimately agreed to hike his bid by $1 a share to $15 a share so that it could close. Some investors have speculated that Vintage Capital wouldn't have the financing to secure a deal. However, The Deal reported, citing sources, that Vintage did have the funding and was sincerely interested through the whole auction process. 
Rent-A-Center CEO Fadel said the deal reflects the "significant progress" the company had made to improve its performance materially. He added it would not have been possible "without the hard work and focus of our talented co-workers over the last several months." He added that Vintage Capital is "a natural partner... given its deep knowledge of the rent-to-own industry."
A combined Buddy's and Rent-A-Center is expected to be a competitive threat to another much larger rent-to-own company, Aarons Inc. (AAN) - Get Aarons Holdings Company Inc. Report . The deal ensures that Rent-A-Center won't ever be owned by Aaron's, though an Aarons-RCII combination probably would raise serious antitrust risk.
Also, Rent-A-Center underwent a parallel restructuring, partly to make the company more attractive to potential bidders. The rent-to-own business brought in AlixPartners, a business consulting firm, in December to work on cost issues. In March, the company said it was laying off about 25% of its corporate workforce, cutting about 250 positions. The Deal has learned, according to a person familiar with the situation, that earlier this month Rent-A-Center had sold its private jet, which was a key cost that raised the ire of shareholders.
Welling in September lashed out over the use of the jet by then chairman Pepper as personifying a "spendthrift" culture, including employment of the plane to fly from his residence in Mexico City to an airport in Orange County.
For more coverage like this,sign up for the Activist Daily.