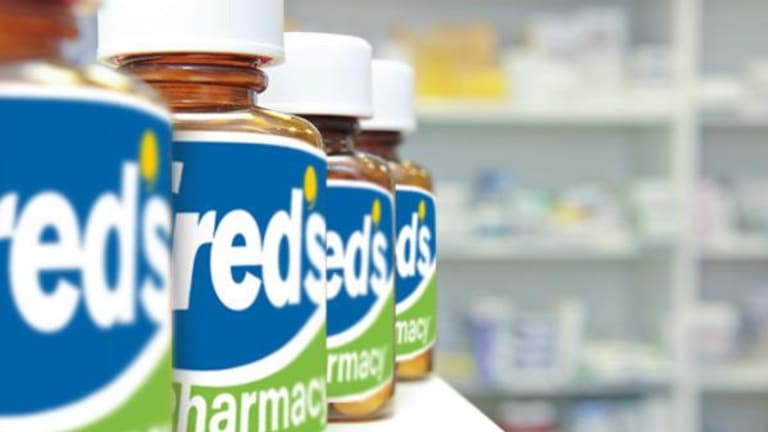 Activist Investor Alden Global Sends Fred's Stock Soaring
Fred's saw shares increase 6.2% ahead of market's open Friday, hitting $20.65 apiece.
Activist investor Alden Global Capital has revealed a nearly 25% stake in retail pharmacy Fred's (FRED) , sending the company's share price skyrocketing in pre-market trading Friday. 
Fred's saw shares increase 6.2% ahead of market's open Friday, hitting $20.65 apiece. 
According to the 13D form filed by Alden Global, the firm made its investment "based on their belief that the shares are undervalued and represent an attractive investment opportunity."
The news comes just days after Fred's announced it would acquire the 865 stores divested through Walgreens Boots Alliance (WBA) - Get Report acquisition of Rite Aid (RAD) - Get Report for $950 million. It's unclear whether this divestiture will be enough to pass antitrust muster before the Federal Trade Commission. 
The deal doubles Fred's 650-store footprint, mainly across the southeastern states. The purchase would presumably give Fred's, which has a mainly rural presence, a larger footprint in urban areas.
Although Fred's had been considered to be a possible buyer for some of the stores Walgreens and Rite Aid would have to spin off, that Walgreens plans for it to be the sole buyer for so many stores caught the market off guard Wednesday. 
Fred's fell 4.7% Thursday. Its share price, though, is up 25% for the year. 
The disclosure was a large one on Alden Global's end. Activist investors typically take on a stake worth less than 10% before building up shares. According to the Wall St. Journal Alden began buying Fred shares prior to Wednesday's announcement that the upstart drug chain intends to be the buyer for all of the stores the FTC will be required divested in order to give antitrust approval for the Walgreens-Rite Aid deal. Alden continued to buy shares after Fred's plans were announced.
Alden recently invested in Digital First Media Inc., which runs MediaNews Group and Journal Register Co.