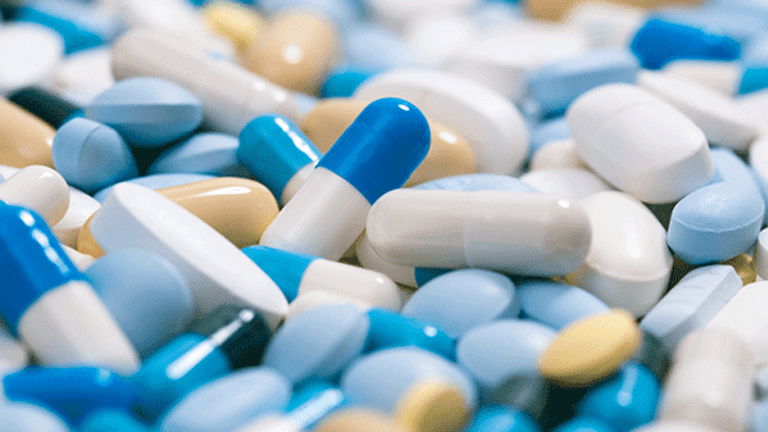 Actelion Shares Rise Amid Speculation on Possible Improved Sanofi Bid
Shares in the Swiss biotech surge amid reports that Sanofi could use a 'CVR' technique to enhance the potential bid price.
Actelion Pharmaceuticals (ALIOY)  shares rose sharply in Zurich amid speculation about a possible bid from French pharmaceutical company Sanofi (SNY) - Get Report .
Shares in the biotech climbed 7% by 13:00 GMT top change hands at Sfr216.20 each, valuing the company at just over $23 billion. Sanofi shares, meanwhile, were little changed at €75.64.
Speculation that the Allschwil-Switzerland-based has been seeking an alternative to a reported $27 billion bid from Johnson & Johnson (JNJ) - Get Report has intensified since the New Jersey-based group walked away last week. At the time, Actelion admitted it was in discussions with another party regarding a possible strategic transaction, though it said there was "no certainty" of a result.
Sanofi reportedly may opt to one-up J&J's offer by using what's known as a contingent value right, or CVR, which allows a suitor to add an additional amount to the offer price only if unproven drugs in the pipeline -- which in Actelion's case include medications for multiple sclerosis,  insomnia and various cardiovascular-related issues -- work out. CVRs could add some $2 billion to any offer, according to a Bloomberg report.
However, a key reason any talks may come to nought is the noted reluctance of Actelion CEO Jean-Paul Clozel to cede control of the company he founded and keep the lung disease treatment expert out of the hands of rivals. Clozel, who according to reports is looking for as much as $30 billion, has also kept activist investors at bay.
Sanofi, which used CVRs in its $20 billion purchase of Genzyme in 2011, declined to comment. Actelion also declined comment when contacted by TheStreet.